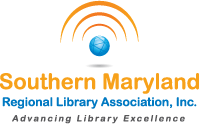 Online Resources / Library Catalog / Library Web Sites /


This service is brought to you by the Southern Maryland Regional Library
in cooperation with the public libraries of Calvert, Charles, & St. Mary's County.





The Second Biggest Nothing

by

Colin Cotterill

Starring:

witty 76-year-old former national coroner of Laos Dr. Siri Paiboun (who hosts the spirit of a 1,000-year-old

shaman).





What happens:

It's 1980, and a note tied to the tail of his dog threatens Siri and everyone he loves, sending him searching for clues amidst three incidents from his past: meeting a friend in 1930s Paris, a 1956 Saigon museum visit, and a Vietnam prisoner of war negotiation in 1972 Hanoi.



Why you might like it:

Like the rest of the entries in the quirky series, this 14th book features supernatural elements and delightfully wry humor.
Curious Toys

by

Elizabeth Hand

What it's about:

After her sister disappeared two years ago, 14-year-old Pin, who lives near 1915 Chicago's Riverview amusement park with her fortune-teller mother, began posing as a boy for safety reasons. Now, after finding a girl's body in the park, she teams with reclusive artist Henry Darger to track down a serial killer.



Read this next:

For another gritty mystery set at a carnival, try Stephen King's 1970s-set

Joyland

. For another strong female detective who cross-dresses due to society's restrictions, try E.S. Thomson's Jem Flockhart mysteries,

set in a vividly depicted 1850s London

.
Word to the Wise

by

Jenn McKinlay

What happens:

Connecticut

librarian Lindsey Norris helps a newcomer find books, and he begins stalking her. When he's killed, the police arrest Lindsey's tour-boat captain fiancé and she tries to find the real killer



Reviewers say:

"Rarely does a clean-as-a-whistle cozy qualify as riveting, but this one definitely does" (

Publishers Weekly

).



Series alert:

This is the 10th in the Library Lovers series, and while anyone can enjoy it, those who want to watch relationships develop should pick up the 1st entry,

Books Can Be Deceiving

.
The Chestnut Man

by

Søren Sveistrup

What it is:

a chilling, suspenseful Scandinavian crime novel featuring two newly partnered Copenhagen police detectives, Naia Thulin and Mark Hess, who don't get along at first

.





What happens:

A serial killer leaves dolls made of chestnuts and matchsticks at murder scenes and Thulin and Hess follow forensic clues linking the case to a politician's kidnapped daughter.



For fans of:

Stieg Larsson, Jo Nesbo, Jussi Adler-Olsen, or Helene Tursten.
The Bone Fire

by

S.D. Sykes

The place:

1361 England during a resurgence of the plague.



What happens:

Oswald de Lacy, Lord Somershill, moves his family to a friend's remote castle in the Kent salt marshes where other guests have also taken refuge from the disease...and then the murders start.



Who it's for:

This 4th in an acclaimed series, which can be read as a stand-alone, will please those who enjoy closed-circle mysteries, atmospheric medieval settings, and deft plotting.
Sorry for the Dead

by

Nicola Upson

Starring:

real-life British Golden Age mystery author Josephine Tey.





What happens:

Past and present collide in 1938 when, to protect her name after a gossipy news story, Tey reconsiders the suspicious 1915 death that closed the girls' horticultural school she taught at and also threatened to destroy the lives of the two women who ran it.



What sets it apart:

Combining period details, appealing characters, and a compelling plot that traverses decades, this 8th in a series also depicts the trials and dangers faced by same-sex couples of the time.
Holiday Country House Mysteries
Jane and the Twelve Days of Christmas

by

Stephanie Barron

What it's about:

Spending part of the snowy 1814 Christmas holidays

at the country home of the Chute family

(and happily away from her parsimonious brother and his hypochondriac wife),

Pride and Prejudice

author Jane Austen teams with a fellow guest, artist Raphael West, after a murder occurs and an invaluable political treaty goes missing.



Read this next:

If you enjoy this well-researched 12th in a historical mystery series, try Anna Dean's mysteries starring Dido Kent, who has a background similar to Jane, or Carrie Bebris' Mr. and Mrs. Darcy mysteries, which star Austen's characters but include hints of supernatural elements.
The Ghost of Christmas Past

by

Rhys Bowen

What it's about:

Just before Christmas 1906,

Molly Murphy Sullivan is

struggling with depression in the aftermath of trauma and miscarriage.



What happens:

Molly, her police detective husband, and their two-year-old son are gathered with friends at a Hudson River mansion when a 13-year-old girl claiming to be their hosts' long-missing daughter appears.



Who it's for:

Readers who enjoy compelling stories featuring strong women will appreciate this 17th series entry; for those who want to start with book one, pick up

Murphy's Law

.
Hercule Poirot's Christmas

by

Agatha Christie

What it is:

a locked-room mystery that takes place at a snow-covered English country house at Christmas.



What happens:

A manipulative and cruel patriarch calls his family together for the holidays and proceeds to announce that he's changing his will. Of course he ends up dead, and famous private detective Hercule Poirot, who's vacationing nearby, helps the police sort it all out.



Did you know?

This 17th Poirot mystery was first published in 1938 and is Agatha Christie's only full-length Christmas book (it's also been published as

Murder for Christmas

and

A Holiday for Murder

).


Murder in the Dark

by

Kerry Greenwood

Starring:

the Honourable Phryne Fisher, a wealthy, free-spirited, and always glamorous flapper who grew up poor and now dabbles in PI work.

What happens:

Phryne makes sure to attend after she's anonymously warned off t

he Last Best Party of 1928,

a five-day gathering thrown by

self-indulgent brother-and-sister twins a

t an Australian manor house -- and she's soon investigating a murder.



Movie buzz:

Miss Fisher and the Crypt of Tears

, a feature film based on the atmospheric Phryne Fisher series, of which

Murder in the Dark

is the 16th entry, comes out in 2020.
Contact your librarian for more great books!
If you are having trouble unsubscribing to this newsletter, please contact NextReads at 919-489-3713, 3710 Mayfair Street, Durham, NC 27707