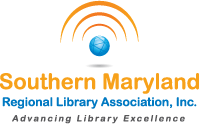 Online Resources / Library Catalog / Library Web Sites /


This service is brought to you by the Southern Maryland Regional Library
in cooperation with the public libraries of Calvert, Charles, & St. Mary's County.





Our Only Home: A Climate Appeal to the World

by

His Holiness the Dalai Lama and Franz Alt

What it is:

a concise, issue-oriented plea to politicians and other powerful decision-makers to rise to the challenge of fighting climate change.

Why you might like it:

A hopeful, conversational tone make a sometimes overwhelming topic feel more approachable.



Don't miss:

the discussion of the work being done by a new generation of climate activists like Elsa Mengistu, Xiye Bastida, Greta Thunberg, and Jamie Margolin.
The Blessing and the Curse: The Jewish People and Their Books in the Twentieth Century

by

Adam Kirsch

What it's about: Judaism in the 20th century, explained through seminal works of Jewish literature from around the world.

Authors featured:

Martin Buber, Abraham Heschel, Saul Bellow, Grace Paley, and Tony Kushner.



Try this next: Einstein and the Rabbi

by Naomi Levy, about the remarkable letters exchanged between the famous Jewish scientist and Rabbi Robert Marcus and their discussions of both social and spiritual matters.
I Am Restored: How I Lost My Religion But Found My Faith

by

Lecrae

What it's about:

the author's faith journey and the obstacles he has faced along the way; the power of self-awareness and reflection in developing an authentic relationship with God.



Reviewers say:

"

This personal story of faith lost and found is especially recommended to Christians who are struggling to comprehend God's complex ways" (Library Journal

).



About the author: Grammy-winning hip-hop artist Lecrae has also published Unashamed,

a

memoir about his traumatic childhood experiences and how his faith helped him cope.
Reading While Black: African American Biblical Interpretation as an Exercise in Hope

by

Esau McCaulley

What it's about: the unique lens through which the Black church tradition has viewed the Bible and what it has meant for both theology and the wider society.

Chapters include:

"The South Got Somethin' to Say," "Tired Feet, Rested Souls," and "What Shall We Do with This Rage?"



Reviewers say:

This book is

"an exercise in hope that speaks powerfully to readers of every race and ethnicity" (Booklist

).
Toil & Trouble

by

Augusten Burroughs

What it is:

the candid and darkly humorous account of the author's experiences with ritual and his family's relationship with witchcraft and the supernatural.



Who it's for:

Burroughs fans; anyone interested in the informal ways that beliefs from the past can find their way into the present.



About the author: Writer Augusten Burroughs has published essays, fiction, and nonfiction, and is best known for his memoirs Running With Scissors and Dry

.
After Life: My Journey from Incarceration to Freedom

by

Alice Marie Johnson with Nancy French

What it's about:

the pre-and-post-imprisonment life of Alice Marie Johnson and the role her faith played in supporting her through it all.



Don't miss:

Johnson's experiences in early life with Jim Crow and other forms of systemic injustice and the legacy in the legal system to this day.



You might also like: The Buddhist on Death Row

by David Sheff, which tells the story of Buddhist teacher Jarvis Masters and how his practice sustains him through his efforts to appeal his death sentence.
American Harvest: God, Country, and Farming in the Heartland

by

Marie Mutsuki Mockett

What it is:

an engaging and descriptive memoir of life in the "flyover states" that also raises timely issues about religious and political identity and the problematic underpinnings of the American farming industry.



Read it for:

the nuanced view author Marie Mutsuki Mockett brings to polarizing conversations and her humane portraits of people who are often stereotyped.



Reviewers say:

"

A revealing, richly textured portrait of the lives of those who put food on our tables" (Kirkus Reviews

).
The Opposite of Certainty: Fear, Faith, and Life in Between

by

Janine Urbaniak Reid

What it is:

a moving and inspiring story of relying on faith through difficult and uncertain circumstances, in this case the author's ordeal with her son's brain tumor.



Reviewers say:

"

Reid's saga will appeal to readers seeking a faith-filled approach to confronting the worst that life throws at them" (Library Journal

).



You might also like: Everything Happens for a Reason

, in which religion scholar Kate Bowler confronts a cancer diagnosis and examines the existential questions it raises through the lens of her primary academic interest, the prosperity gospel.
Contact your librarian for more great books!
If you are having trouble unsubscribing to this newsletter, please contact NextReads at 919-489-3713, 3710 Mayfair Street, Durham, NC 27707