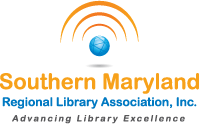 Online Resources / Library Catalog / Library Web Sites /


This service is brought to you by the Southern Maryland Regional Library
in cooperation with the public libraries of Calvert, Charles, & St. Mary's County.





Unexampled Courage: The Blinding of Sgt. Isaac Woodard and the Awakening of...

by

Richard Gergel

What it's about:

On February 12, l1946, African American veteran Isaac Woodard was beaten and permanently blinded by Batesburg, South Carolina police chief Lynwood Shull after a dispute with a bus driver.



What happened next:

President Truman

established the President's Committee on Civil Rights, which led to

the desegregation of the U.S. armed services in 1948. After Shull was acquitted, Judge J. Waties Waring, who had presided over the case, dedicated the rest of his career to fighting racial injustice.
Underground: A Human History of the Worlds Beneath Our Feet

by

Will Hunt

What it is:

a brisk, panoramic exploration of the history, science, and mythology of subterranean spaces, written by a self-proclaimed urban explorer and underworld enthusiast.



Featuring:

Paris catacombs, Australian ochre mines, New York City subway tunnels, and Turkish underground cities.



For fans of:

unique and offbeat travelogues.
Code Name: Lise: The True Story of the Woman Who Became WWII's Most Highly Decorated...

by

Larry Loftis

Who it's about

: Odette Sansom, a French woman recruited by England's Special Operations Executive to spy for Britain during World War II.

Is it for you?

Readers who enjoy fast-paced

histories that read like thrillers will find much to appreciate in this dramatic tale.



Don't miss:

Sansom's relationship with her commanding officer is "the stuff of romance novels" (

Publishers Weekly

).
The Heartbeat of Wounded Knee: Native America from 1890 to the Present

by

David Treuer

What it is:

a vivid 125-year history of Native America that details the ways that tribes have survived -- and thrived -- in the face of adversity.



About the author:

David Treuer is an Ojibwe novelist and historian who grew up on Minnesota's Leech Lake Indian Reservation.



Reviewers say:

"A welcome modern rejoinder to classics such as

God is Red

and

Bury My Heart at Wounded Knee

" (

Kirkus Reviews

).
Camelot's End: Kennedy vs. Carter and the Fight That Broke the Democratic Party

by

Jon Ward

What it is:

a captivating account of the 1980 Democratic primary battle between sitting president Jimmy Carter and Senator Ted Kennedy.



Did you know?

Incumbent presidents seeking reelection have been challenged from within their own party "only a handful of times."



Why it's significant:

Campaign tensions led to divisions within the Democratic party that continue to resonate.
Forgotten & Untold Histories
Here is Where: Discovering America's Great Forgotten History

by

Andrew Carroll

What it is:

a rollicking coast-to-coast adventure exploring 50 overlooked historical sites.



Why you might like it:

This concise page-turner offers plenty of surprising twists and a guide whose enthusiasm is infectious.





Fascinating finds:

the New Jersey railroad stop where John Wilkes Booth's brother saved Abraham Lincoln's son from an accident; a sunken ship in the Mississippi River with a higher death toll than the

Titanic

.
The Bone and Sinew of the Land: America's Forgotten Black Pioneers & the Struggle for...

by

Anna-Lisa Cox

Who it's about:

the 19th-century black pioneers who

established over 300 settlements in the Northwest Territory.



Featuring:

Keziah and Charles Grier, who bought their own land in 1818 and became Underground Railroad conductors a few years later.



Book buzz:

The Bone and Sinew of the Land

was named one of

Smithsonian

's Best History Books of 2018;

Booklist

calls it "a moving and necessary corrective to American pioneer history."
Washington's Immortals: The Untold Story of an Elite Regiment Who Changed the Course...

by

Patrick K. O'Donnell

What it's about:

the "Immortal 400" Maryland regiment that delayed the British during 1776's Battle of Brooklyn, enabling General Washington's successful evacuation of the Continental Army.



Why it matters:

The Immortals' actions shaped the outcome of the Revolutionary War, but at great cost -- 256 perished during the battle.

For fans of:

Band of Brothers

and Frank Miller's

300

.
Contact your librarian for more great books!
If you are having trouble unsubscribing to this newsletter, please contact NextReads at 919-489-3713, 3710 Mayfair Street, Durham, NC 27707