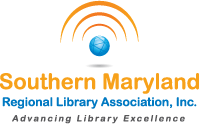 Online Resources / Library Catalog / Library Web Sites /


This service is brought to you by the Southern Maryland Regional Library
in cooperation with the public libraries of Calvert, Charles, & St. Mary's County.





Everyone Can Bake: Simple Recipes to Master and Mix

by

Dominique Ansel; photographs by Evan Sung

What sets it apart:

Readers create personalized desserts u

sing

a technique (roulade, how to build a tart, etc.) plus parts

: bases (almond cake, brownie base, etc.), fillings (pastry cream, lemon curd, etc.), and finishings (fresh fruit, meringue, etc.). Recipes for the various components are given, as are showstopper combinations.

Combos include:

Linzer Cookies;

Tiramisu;

Chocolate Cherry Cake;

Fig Molasses Olive Oil Cake;

Rosemary Caramel Brownie.



Author buzz:

Dominique Ansel is the French-born, James Beard Award-winning chef who invented

the Cronut.
Woodworking: The Complete Step-by-Step Manual

by

Dorling Kindersley (publisher)

What it is:

a well-illustrated, detail-rich guide to woodworking that has projects for all skill levels and includes thorough sections on safety, tools, techniques, and types of wood. Tools and materials are listed at the beginning of each project.



Projects include:

Cutting Board; Birdhouse; Coat Rack;

Trinket Box; Toolbox;

Bookcase; Breakfast Table; Garden Bench; Bed.
Trejo's Tacos: Recipes and Stories from L.A.

by

Danny Trejo with Hugh Garvey

What's inside:

fascinat

ing s

tories from legendary actor Danny Trejo's life as well as creative, versatile recipes from his restaurants

(including some vegetarian options). Details on pantry necessities, meat cuts, tools, and how to cook the Trejo way add spice to an already tasty book.



Recipes include:

Pico de Gallo;

Street Corn on the Cob;

Bacon Cheeseburger Tacos;

Jackfruit Tacos;

Chicken Tikka Burritos; Barbacoa Brisket Bowls; Grilled Spicy Diablo Shrimp; Fried Avocado; Rice Pudding; Vegan Berry Donuts; Pineapple Margarita.
Simply Living Well: A Guide to Creating a Natural, Low-Waste Home

by

Julia Watkins

What it is:

an inspiring, user-friendly look at the myriad

ways you can reduce your environmental impact, including how-tos for creating a low-waste kitchen (including a gardening section and clever recipes, like Carrot Top Pesto). There's also tips and natural recipes covering personal wellness, hygiene, and household cleaning.



Projects include:

Bath Bombs; Natural Bug Spray; Organic Weed Control; Birdseed Ornaments; Wool Dryer Balls; Headache Relief Balm.
The Pioneer Woman Cooks: A Year of Holidays: 140 Step-By-Step Recipes for Simple...

by

Ree Drummond

What's inside:

O

rganized from New Year's Day to New Year's Eve,

bestselling author and TV host Ree Drummond provides 140 recipes

c

overing 12 celebrations

that are perfect for gatherings and family meals

-- and there's

gorgeous photos to boot.



Recipes include:

Resolution Smoothies; Black-Eyed Pea Salsa; Red Velvet Pancakes; Bacon-Wrapped Filet; Hot Cross Buns; Toasted Ravioli; Watermelon Sangria; Baked Beans; Pumpkin Smoothie; Popcorn Balls; Chipotle Chicken Chili; Chocolate Candy Cane Cookies.
How to Celebrate Everything: Recipes and Rituals for Birthdays, Holidays, Family...

by

Jenny Rosenstrach

What it is

: a warmhearted book by a popular blogger that combines personal anecdotes and musings on rituals and family life with easy-to-follow recipes for holidays, birthdays, and family dinners.



Recipes include:

Our Favorite Granola;

World Cup Breakfast Fry-Up;

Ham and Eggs with Parm and Herbs;

Interfaith Sliders;

the $100 Challah;

Picnic Chicken; Creamy Polenta; Franks and Beans; Burrito Bowls;

My Grandma Catrino's Biscotti;

Tea Cup Brownie Sundaes.
Contact your librarian for more great books!
If you are having trouble unsubscribing to this newsletter, please contact NextReads at 919-489-3713, 3710 Mayfair Street, Durham, NC 27707