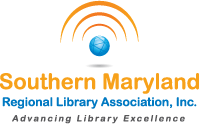 Online Resources / Library Catalog / Library Web Sites /


This service is brought to you by the Southern Maryland Regional Library
in cooperation with the public libraries of Calvert, Charles, & St. Mary's County.





With This Pledge

by

Tamera Alexander

What it is:

a Civil War-era romance novel based on a real-life love story.



What happens:

Governess

Lizzie Clouston nurses soldiers after the

Franklin, Tennessee, home she lives and works in is converted into a Confederate hospital. Engaged to one soldier, abolitionist Lizzie must be true to her own heart while standing for what she knows is right, even as she falls in love with one of her wounded patients...who's a slave owner.



Series alert:

This atmospheric novel is the 1st in the Carnton series (after the prequel novella,

Christmas at Carnton

).
The Bride of Ivy Green

by

Julie Klassen

What happens:

In a Regency England village, several women face change and choices. First, Mercy Grove is forced to close her girls' school and ponders life as a spinster governess; Jane Bell is in love, but to marry means giving up her inn; and a new seamstress has arrived, but there's something she's hiding.



Series alert:

This is the sweet 3rd entry in the Tales from Ivy Hill series. Newcomers may want to start with the 1st book, The Innkeeper of Ivy Hill

, to see characters develop over the course of the trilogy

.



For fans of:

Jane Austen and regency romances.
The Line Between

by

Tosca Lee

What it's about:

In this compelling dystopian thriller with a touch of romance, an ancient dementia-like

disease is discovered in the melting Alaskan permafrost and begins to spread.





Starring:

Wynter Roth, who's been expelled from the religious doomsday cult she grew up in...and ends up on a quest to save the world that she's always been told is evil.



Book buzz:

TV rights have been already sold, and a sequel,

A Single Light

, is due in September.
A Bound Heart

by

Laura Frantz

What it's about:

Their stations could not have been more different: a Scottish laird and a simple lass. When a tragedy forces both to colonial Virginia as indentured servants, can a love thwarted by tradition come to life in a new land?
Whenever You Come Around: A Kings Meadow Romance

by

Robin Lee Hatcher

What it is:

a fast-paced, Western-flavored romance with appealing characters; the 2nd in the Kings Meadow trilogy.



Starring:

author Charity Anderson, whose house in Boise, Idaho, floods, sending her and her sweet dog Cocoa to her childhood home.





What happens:

With her parents on a long trip, Charity should have time to write -- but when Cocoa causes

her high school crush (and only neighbor) to break his ankle and wrist, Charity's obliged to help him.
The Proving

by

Beverly Lewis

What happens:

Having left the Amish life five years ago after a disagreement with her twin sister, Amanda is shocked when her widowed mother dies and leaves Amanda her popular bed-and-breakfast.



The catch:

In order to keep the

Lancaster County

B & B, she must return home and run the business for a year...and it must remain profitable.



Read this next:

Shelley Shepard Gray's Florida-set Amish Brides of Pinecraft series, which has plots often revolving

around a B & B

.
The Wednesday Letters

by

Jason F. Wright

Featuring:

siblings Malcolm (a businessman with a failing marriage), Matthew (who's had trouble with the law and is in love with an engaged woman), and Samantha (a single mom and police officer).



What happens:

After the deaths of their parents, they return home and find boxes of love letters that their father wrote to their mother each Wednesday -- and inside the letters, they discover shocking truths.

For fans of:

Hallmark movies or

emotional, leisurely paced stories about marriage, family, and forgiveness.
Contact your librarian for more great books!
If you are having trouble unsubscribing to this newsletter, please contact NextReads at 919-489-3713, 3710 Mayfair Street, Durham, NC 27707