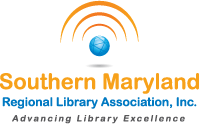 Online Resources / Library Catalog / Library Web Sites /


This service is brought to you by the Southern Maryland Regional Library
in cooperation with the public libraries of Calvert, Charles, & St. Mary's County.





I Am Behind You

by

John Ajvide Lindqvist

The grass is greener:

Awakening at their campsite to find the world they knew gone, replaced with a sunless blue sky and an endlessly green landscape devoid of landmarks, four families confront the menacing physical forms of their buried traumas and desires.



Series alert:

I Am Behind You

is the first in a planned trilogy.



Reviewers say:

"It will keep entranced and shocked readers guessing until the very end" (

Library Journal

).
Alice Isn't Dead

by

Joseph Fink

On the road again:

Spotting her presumed-

dead wife, Alice, in the background of a news report, Keisha takes a job with the mysterious trucking company Alice worked for before her disappearance, hoping to find information about her beloved.

What sets it apart:

As she becomes embroiled in an eerie otherworldly conspiracy, fully realized heroine

Keisha grapples with chronic anxiety and must battle monsters both real

and

metaphorical.



Book buzz:

This suspenseful Lovecraftian novel

is based on the eponymous podcast from

Welcome to Night Vale

creator Joseph Fink.
Dracul

by

Dacre Stoker and J.D. Barker

Then:

As a boy, Bram Stoker was on death's door when his strange nanny, Ellen Crone, saved him with a bite before vanishing from his life.



Now:

Years later, the seemingly ageless Ellen is spotted, sending

Bram and his compatriots across Europe to investigate her connection to a sinister creature who has her in his thrall...and who wants Bram, too.



Why you might like it: Co-written by Bram Stoker's great-grandnephew, this atmospheric

"

prequel" to

Dracula

reimagines the origins of the 1897 classic -- and of Stoker himself.
The Dinosaur Tourist

by

Caitlin R. Kiernan

What it is:

N

ineteen tales of the unexpected and the uncanny exploring that treacherous gulf between what we suppose the world to be and what might actually be waiting out beyond the edges of our day-to-day experience.
Zodiac Station

by

Tom Harper

Sole survivor?

Rescued from an ice floe in the middle of the Arctic, scientist Thomas Anderson paints a baffling picture of his escape from the Zodiac Station outpost, where foul play and an explosion claimed the lives of the other researchers. But something's not adding up, and when other survivors are discovered, they tell a much different story...

Read it for:

the gripping, page-turning prose and unpredictable ending.





Don't miss:

evocative nods to classic works of horror and science fiction including

Frankenstein

,

Alien

, and

The Thing.
The Ritual

by

Adam Nevill

Ill-fated reunion:

When

f

our friends from university reconnect for a camping trip in a Scandinavian forest, tensions escalate when it's revealed that two members of the party aren't cut out for the task. Taking a disorienting shortcut, the group discovers a harrowing sacrificial site and a bestial predator that stalks their every move.



For fans of:

The Blair Witch Project

,

Dreamcatcher

, and

Deliverance.





Book buzz

:

The Ritual

is the basis of the Netflix Original Movie of the same name, which premiered earlier this year.
The Terror

by

Dan Simmons

Trapped!

In this well-researched and intricately plotted fictionalization of the disastrous Franklin Expedition, the crews of the

HMS Terror

and

HMS Erebus

reckon with frostbite, snow-blindness, disease, mutiny...and a monstrous creature on the ice.



Reviewers say:

"Outstanding" (

Booklist

); "One of Simmons' best" (

Kirkus

).

Book buzz: AMC's new horror anthology series (also called

The Terror

) adapted this grisly historical novel for its first season, which debuted in March 2018.
Contact your librarian for more great books!
If you are having trouble unsubscribing to this newsletter, please contact NextReads at 919-489-3713, 3710 Mayfair Street, Durham, NC 27707