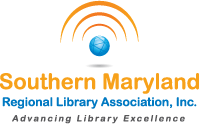 Online Resources / Library Catalog / Library Web Sites /


This service is brought to you by the Southern Maryland Regional Library
in cooperation with the public libraries of Calvert, Charles, & St. Mary's County.





Lives of the Stoics: The Art of Living from Zeno to Marcus Aurelius

by

Ryan Holiday and Stephen Hanselman

What's inside:

timeless life advice based on the ancient observations of Stoic philosophers

from Seneca to Cicero to Marcus Aurelius

, presented in a well-organized, accessible format.



Topics include:

the power of character to determine fate; preparing yourself for failure as much as you prepare for success; and the value of self-rule, which is "the greatest empire."
How I Built This: The Unexpected Paths to Success from the World's Most Inspiring...

by

Guy Raz

What it is:

an inspiring and candid examination of the journeys of successful business founders and the lessons to take away from their stories.

Don't miss:

a look at the importance of partnership in a business environment that tends to lionize individuals instead of appreciating teams.

About the author:

Long-time NPR contributor Guy Raz

has worked on shows like All Things Considered

and

TED Radio Hour, in addition to the podcast How I Built This,

which he began in 2016.
Keep Moving: Notes on Loss, Creativity, and Change

by

Maggie Smith

What it is:

a thoughtful and moving collection of short essays on loss, longing, and

using creativity to help with bouncing back after difficult life experiences.



Why you might like it:

Although the essays address serious topics like miscarriage and postpartum depression, the book maintains an inspiring tone throughout.

Reviewers say:

"S

imple yet profound insights and advice to return to in times of confusion or loss" (Kirkus Reviews

).
Seven and a Half Lessons About the Brain

by

Lisa Feldman Barrett

What it is:

seven concise essays on such topics as how the human mind evolved, common misunderstandings about the brain, and what is being discovered on the front lines of neuroscience research.



Reviewers say:

"[A] must-read science book. Neuroscientist Barrett takes readers on a journey from the first earthly creatures, through the musings of ancient philosophers, and to present-day neuroscience."

(

Discover Magazine)
Why We Sleep: Unlocking the Power of Sleep and Dreams

by

Matthew Walker, PhD

What it is: an engaging and conversational attempt to answer the most scientifically elusive question about sleep.

Topics include:

how relatively recent our understanding of the mechanics of sleep truly is; what sleep deprivation can do to the mind and body; how modern society's relationship with time makes everyone get less sleep than they need.
The Sleep Solution: Why Your Sleep Is Broken and How to Fix It

by

W. Chris Winter, MD

What it's about:

the most common sleep problems

and what can be done to manage them by changing your habits around food, exercise, lighting, and time management.

Don't miss:

the tips for how people (like shift workers) who might not be able to make radical changes to their sleep habits can modify small things that will still have an impact.
Contact your librarian for more great books!
If you are having trouble unsubscribing to this newsletter, please contact NextReads at 919-489-3713, 3710 Mayfair Street, Durham, NC 27707