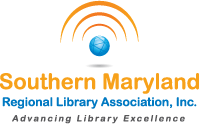 Online Resources / Library Catalog / Library Web Sites /


This service is brought to you by the Southern Maryland Regional Library
in cooperation with the public libraries of Calvert, Charles, & St. Mary's County.





Something Deeply Hidden: Quantum Worlds and the Emergence of Spacetime

by

Sean Carroll

What it's about:

quantum mechanics, "the heart and soul of modern physics." Although we all appreciate the technologies it has brought us (smartphones, lasers), no one really understands it.

What sets it apart:

While many books on this topic emphasize the magic and mystery of quantum mechanics, this one

attempts to

demystify a complex topic for general readers without oversimplifying.



About the author:

Caltech theoretical physicist Sean Carroll is the author of the bestselling

The Big Picture

.
Wildhood: The Epic Journey from Adolescence to Adulthood in Humans and Other Animals

by

Barbara Natterson-Horowitz and Kathryn Bowers

What it's about:

An evolutionary biologist and a science journalist explore adolescence across species. Despite varying lifespans -- days for a fruit fly, decades for a human, centuries for a Greenland shark -- most species must achieve similar milestones of safety, status, sex, and self-reliance before they're considered adults.



Why you should read it:

Whether you're in the throes of adolescence yourself, or know someone who is, you'll be reassured by the authors' conclusion that this stage of life "make[s] exquisite evolutionary sense."
Strange Harvests: The Hidden Histories of Seven Natural Objects

by

Edward Posnett

What it's about:

seven rare and expensive natural products that represent the "commodification of the natural world."



Namely:

eiderdown, vicuña wool, sea silk, tagua nuts ("vegetable ivory"), civet coffee, bird guano, and edible birds' nests.



Why you might like it:

Inspired by the curiosity cabinets of natural philosophers, author Edward Posnett entertainingly delves into the history and folklore surrounding the items he discusses.
Inconspicuous Consumption: The Environmental Impact You Don't Know You...

by

Tatiana Schlossberg

Everyone pollutes:

From food waste to fast fashion, we're all guilty of destroying the Earth. Our video streaming habits

alone

pump 50.3 million tons (45.6 billion kg) of carbon dioxide into the atmosphere annually.



Includes:

eye-opening assessments of the (steep) environmental costs of our technology, food production, fashion, and fuel, presented in conversational style.



For fans of:

Rose George's

Ninety Percent of Everything

, another examination of the unseen environmental impacts of human activities.
Horizon

by

Barry Lopez

What it is:

a lyrical, elegaic autobiographical account of travels on six continents by the National Book Award-winning author of

Arctic Dreams

.



Reviewers say:

"a contemporary epic, at once pained and urgent, personal and oracular" (

The Guardian

).



Want a taste?

"To go in search of what once was is to postpone the difficulty of living with what is."
The Sun is a Compass: A 4,000-Mile Journey into the Alaskan Wilds

by

Caroline Van Hemert

What it's about:

wildlife biologist Caroline Van Hemert's six-month, 4,000-mile trek across the Alaskan wilderness with her husband, a journey undertaken without motorized transport.



Why you might like it:

Van Hemert interweaves vivid descriptions of the natural world with her memories of growing up in Alaska, her anxieties about her career, and her reflections on life and love.



Word of the day:

Zugunruhe

, a German word referring to the migratory restlessness of birds.
The Hour of Land: A Personal Topography of America's National Parks

by

Terry Tempest Williams

Contains:

12 moving and deeply introspective essays on U.S. national parks by writer and environmental activist Terry Tempest Williams.



Why you might like it:

the author combines lyrical descriptions of landscapes with insightful observations on the environmental and political issues that impact America's public lands.



Did you know?

"In Big Bend National Park, the Rio Grande is so low because of drought, locals are calling it the Rio Sand."
Contact your librarian for more great books!
If you are having trouble unsubscribing to this newsletter, please contact NextReads at 919-489-3713, 3710 Mayfair Street, Durham, NC 27707