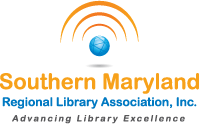 Online Resources / Library Catalog / Library Web Sites /


This service is brought to you by the Southern Maryland Regional Library
in cooperation with the public libraries of Calvert, Charles, & St. Mary's County.





The Chelsea girls : a novel

by

Fiona Davis

A 20-year friendship between a playwright and an actress with Broadway ambitions is tested by the impact of McCarthy-era witch hunts among the creative residents of New York City's Chelsea Hotel. By the best-selling author of The Dollhouse
Star Path: People of Cahokia

by

W. Michael Gear and Kathleen O'Neal Gear

Starring:

Morning Star, god incarnate, and his mortal sister Night Shadow Star, who must defeat their evil brother Walking Smoke.





Why you might like it:

Written by a pair of archaeologists,

this dramatic novel of pre-Columbian North America

recreates the Cahokia settlement (1100 CE) and Mississippian culture in vivid detail.



Should you start here?

This 4th book in the Morning Star series follows plotlines established in previous books; newcomers should start with

People of the Morning Star

.
Home for erring and outcast girls

by

Julie Kibler

Inspired by historical events, a follow-up to the best-selling Calling Me Home follows the deep friendship between two women at an early 20th-century rehabilitation home for cast-out single mothers, and the reclusive librarian who discovers their story a century later
Deep River: A Novel

by

Karl Marlantes

Introducing:

Ilmari, Aino, and Matti Koski, Finnish siblings who immigrate to the United States in the early 1900s and settle in Deep River, a hardscrabble logging community in the Pacific Northwest.



What happens:

Brothers llmari and Matti risk life and limb in the timber industry, while sister Aino becomes a labor activist.



Author alert:

Karl Marlantes' debut,

Matterhorn

, won the Society of American Historians Prize for his haunting depiction of the Vietnam War.
A Darker Sea: Master Commandant Putnam and the War of 1812

by

James L. Haley

What it's about:

War hero Lieutenant Bliven Putnam receives a promotion and a ship of his own, the

USS Tempest

, a twenty-gun brig.



Why you might like it:

Written by an award-winning historian, this sequel to

The Shores of Tripoli

features authentic nautical details and well-researched depictions of naval warfare during the War of 1812.



For fans of:

C.S. Forester's Horatio Hornblower novels and Patrick O'Brien's Aubrey-Maturin books.
Rough Passage to London: A Sea Captain's Tale

by

Robin Lloyd

What happens:

In 1822, 16-year-old Ely Morgan boards a square-rigged ship bound for London to search for his missing brother.



Why you might like it:

This coming-of-age story details Ely's adventures on the high seas (including squalls, mutinies, and pirate attacks) as he rises through the ranks from common sailor to sea captain.



Inspired by:

the life and career of one of author Robin Lloyd's ancestors.
The North Water: A Novel

by

Ian McGuire

What it's about:

In 1859, the whaling vessel

Volunteer

sets sail for the Arctic under the command of the corrupt Captain Brownlee.



Featuring:

a motley crew that includes Patrick Sumner, a former army surgeon with a laudanum habit and a trunk full of secrets, and Henry Drax, an alcoholic harpooner with a thirst for brutal violence.



Is it for you?

If you like fast-paced, violent sea stories that leave you wondering who (if anyone) will survive, check out

The North Water

.
Landfalls

by

Naomi J. Williams

What it is:

a richly detailed fictional account of the Lapérouse expedition, which sets out in 1785 to circumnavigate the globe -- and never returns.



Why you might like it:

Comprised of interlinked vignettes, this meticulously researched novel unfolds from multiple perspectives that illuminate different aspects of the ill-fated expedition.



Reviewers say:

This debut "conjures up the long-forgotten past" with "astonishing vividness and immediacy" (

The Guardian

).
Contact your librarian for more great books!
If you are having trouble unsubscribing to this newsletter, please contact NextReads at 919-489-3713, 3710 Mayfair Street, Durham, NC 27707