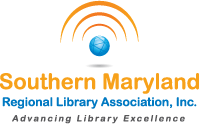 Online Resources / Library Catalog / Library Web Sites /


This service is brought to you by the Southern Maryland Regional Library
in cooperation with the public libraries of Calvert, Charles, & St. Mary's County.





Crooked street

by

Brian Freeman

When a friend becomes the latest victim in a string of murders linked by bizarre crime-scene snake paintings, San Francisco homicide detective Frost Easton is drawn into a cat-and-mouse game with the most formidable adversary of his career. By the best-selling author of The Night Bird
Death by Chocolate Cherry Cheesecake

by

Sarah Graves

What happens:

Opening a chocolate-themed bakery in a coastal Maine village, Jacobia "Jake" Tiptree and her friend Ellie have their launch hindered by a hurricane and the murder of a health inspector.



Series alert:

Jake also stars in Sarah Graves' Home Repair is Homicide series, but

this is the 1st Death by Chocolate novel (recipes included)

. The follow-up,

Death by Chocolate Malted Milkshake,

arrives this month.



For fans of:

Katherine Hall Page, Diane Mott Davidson, and Leslie Meier.
The widows

by

Jess Montgomery

Vowing revenge against her sheriff husband's killers in 1924 Ohio, Lily offers help to a fellow widow and uncovers dangerous evidence revealing her husband's corrupt secret life and the complexities that triggered his death. A first novel.
Size 12 and Ready to Rock

by

Meg Cabot

What happens:

When New York College hosts the first ever Tania Trace Teen Rock Camp, assistant residence hall director (and former teen singing sensation) Heather Wells finds herself trying to stay alive while surrounded by teenage divas in training and working with her P.I. fiancé Cooper Cartwright to catch a killer on the loose.



Read it for:

Like the other books in the series, this frothy 4th Heather Wells mystery has a chick-lit feel and plenty of humor.
Fall of Angels

by

Barbara Cleverly

What happens:

Handsome, well-bred young World War I vet DI John Redfyre begins work with the Cambridge CID in 1923 and attends a holiday concert scandalously headlined by a female trumpeter, who later suffers a suspicious, near-fatal accident.



Series alert:

This is the 1st in a new series by the bestselling author of the Joe Sandilands mysteries; the 2nd John Redfyre book,

Invitation to Die

, comes out in August.



Read this next:

If you enjoy this look at Cambridge in the 1920s, try Dorothy L. Sayer's

Gaudy Night,

which is set at Oxford in the 1930s and also deals with women's rights and poison-pen letters.
The Beautiful Mystery

by

Louise Penny

The setup:

In a remote monastery, 24 monks should be contemplating nature and God, but one brother's mind -- and hand -- turns to murder.



What happens

:

Chief Inspector Armand Gamache and Inspector Jean-Guy Beauvoir of the

Sûreté du Québec

arrive to investigate the murder of the order's choir director and meet with the monks, who've taken vows of silence but are the voices on a bestselling album of Gregorian chants.





Series alert:

This is the 8th in an elegant, award-winning series; since the well-drawn characters evolve over time, newcomers may want to pick up the 1st in the series,

Still Life

.
Contact your librarian for more great books!
If you are having trouble unsubscribing to this newsletter, please contact NextReads at 919-489-3713, 3710 Mayfair Street, Durham, NC 27707