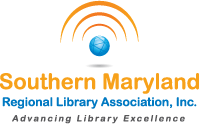 Online Resources / Library Catalog / Library Web Sites /


This service is brought to you by the Southern Maryland Regional Library
in cooperation with the public libraries of Calvert, Charles, & St. Mary's County.





The testaments

by

Margaret Atwood

Fifteen years after Offred stepped into an unknown fate, three female narrators, a Commander's daughter, a woman who grew up in Canada, and a Gilead enforcer, are drawn together by long-buried secrets
The water dancer : a novel

by

Ta-Nehisi Coates

A Virginia slave narrowly escapes a drowning death through the intervention of a mysterious force that compels his escape and personal underground war against slavery. By the National Book Award-winning author of Between the World and Me. Read by the author. Simultaneous. Tour.
The Whisper Man

by

Alex North; narrated by Christopher Eccleston

What happens:

After the death of his wife, Tom Kennedy moves with his young son to a new town, hoping for a fresh start. But Featherbank has a dark past: 20 years previously, a serial killer known as "the Whisper Man" lured away young boys. And now it's happening again.



Narration:

Doctor Who

alum Christopher Eccleston's punchy Northern English accent complements the menacing tone of this supernatural thriller.
The secrets we kept

by

Lara Prescott

A tale of spycraft, love and sacrifice inspired by the true story of Doctor Zhivago follows the efforts of two CIA agents to help publish Boris Pasternak's censored masterpiece against a backdrop of Cold War politics in Moscow.
Frankly in Love

by

David Yoon; narrated by Raymond J. Lee

What it's about:

Knowing that his strict Korean immigrant parents won't approve when he falls for a white girl, Frank Li tells his parents he's dating fellow second-gen teen Joy, who does the same, freeing them both to pursue their real relationships At least, that's the plan...





Narration:

In this

AudioFile

Earphones Award-winning recording, Raymond J. Lee's sweetly moving performance will have listeners rooting for this young adult novel's well-drawn protagonist.
Contact your librarian for more great audiobooks!
If you are having trouble unsubscribing to this newsletter, please contact NextReads at 919-489-3713, 3710 Mayfair Street, Durham, NC 27707