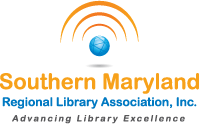 Online Resources / Library Catalog / Library Web Sites /


This service is brought to you by the Southern Maryland Regional Library
in cooperation with the public libraries of Calvert, Charles, & St. Mary's County.





The Secret Lives of Planets: Order, Chaos, and Uniqueness in the Solar System

by

Paul Murdin

What happens:

Astronomer Paul Murdin takes readers on an accessible tour of the solar system.



Further reading:

Mark Thompson's

A Space Traveler's Guide to the Solar System

or Erik Asphaug's

When the Earth Had Two Moons

.



Did you know?

"The bottom line is that our solar system has no parallel among the known planetary systems. Astronomy has no fully accepted explanation for this yet."
Ice Walker: A Polar Bear's Journey Through the Fragile Arctic

by

James Raffan

Introducing:

Nanurjuk ("Nanu"), a seven-year-old polar bear, and her cubs, Siu and King, who live in the wilderness surrounding Hudson Bay.





What it's about:

In this "bear's-eye view of a changing Arctic" (

Kirkus Reviews

), Canadian author Raffan vividly evokes a rapidly transforming landscape while documenting its inhabitants' struggle to survive.



Did you know?

Although they've existed since the Pleistocene, polar bears have left almost no fossil record due to the fact that most have never set foot on land.
The Fragile Earth: Writing from The New Yorker on Climate Change

by

David Remnick and Henry Finder (editors)

What it is:

an anthology of

The New Yorker

's climate change reporting.



Contains:

works by Bill McKibben (

The End of Nature

), Elizabeth Kolbert (

The Sixth Extinction

), Kathryn Schulz ("Writers in the Storm"), Dexter Filkins ("The End of Ice"), and more.



Try these next:

Coming of Age at the End of Nature

(edited by Julie Dunlap and Susan A. Cohen) and

Groundswell: Indigenous Wisdom and the Moral Revolution for Climate Change

(edited by Joe Neidhardt).
Counting: How We Use Numbers to Decide What Matters

by

Deborah Stone

The big idea:

numbers

can't

be objective, argues

political scientist Deborah Stone as she examines the cultural assumptions and social norms underlying the data we rely on to make policy decisions.





Topics include:

how unemployment is measured; the ever-evolving race categories on the U.S. Census; the increasing role of automated systems in assessing everything from credit scores to recidivism rates.



Food for thought:

"If every number begins with a judgment, and if we allow numbers to determine people's fates, we should hold numbers to the same ethical standards we hold our judges to."
The Knowledge Machine: How Irrationality Created Modern Science

by

Michael Strevens

The question:

Although human civilization has existed for millennia, science is only a few centuries old. Why didn't we invent it sooner?



Why you might like it:

philosophy professor Michael Strevens dives into intellectual history in this thought-provoking examination of the "inherent strangeness of the scientific method," which he claims owes as much to the social upheavals of the Thirty Years' War as it does to Isaac Newton.
Into the Planet: My Life as a Cave Diver

by

Jill Heinerth

Who:

Canadian cave diver, explorer, and filmmaker Jill Heinerth, who proudly claims that adventure is in her DNA.



Where she's been:

Florida's extensive network of caverns; Mexico's Sistema Huautla, the Western Hemisphere's deepest cave network

; the interior of Antarctic iceberg B-15, at the time the largest free-floating object on Earth.





You might also like:

Julie Hauserman's Drawn to the Deep;

William Stone's

Beyond the Deep.
How to Be a Good Creature: A Memoir in Thirteen Animals

by

Sy Montgomery; illustrated by Rebecca Green

Featuring:

feisty Scottish terrier Molly; Christopher Hogwood, a pig with personality; a trio of emus; tarantula Clarabelle, friend to children in French Guiana; and more!



Is it for you?

Author Sy Montgomery opens up about her difficult childhood and lifelong struggle with depression, which is exacerbated by the passing of some of the animals featured in the book.



Crossover alert:

Fans of the author's National Book Award finalist

The Soul of an Octopus

will remember charismatic cephalopod Octavia, who makes an appearance here.
Late Migrations: A Natural History of Love and Loss

by

Margaret Renkl; illustrated by Billy Renkl

What it is:

a lyrical collection by

New York Times

contributor Margaret Renkl, containing 112 autobiographical vignettes about the natural world.



Reviewers say:

"a jeweled patchwork of nature and culture" (

NPR

).



Want a taste?

"The cycle of life might as well be called the cycle of death: everything that lives will die, and everything that dies will be eaten. Bluebirds eat insects, snakes eat bluebirds, hawks eat snakes, owls eat hawks. This is the way wildness works, and I know it."
Contact your librarian for more great books!
If you are having trouble unsubscribing to this newsletter, please contact NextReads at 919-489-3713, 3710 Mayfair Street, Durham, NC 27707