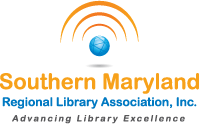 Online Resources / Library Catalog / Library Web Sites /


This service is brought to you by the Southern Maryland Regional Library
in cooperation with the public libraries of Calvert, Charles, & St. Mary's County.





Anything for You

by

Saul Black

Series alert:

This fast-paced, gritty, mystery-tinged thriller is the 3rd entry in the series starring the flawed yet sympathetic homicide detective Valerie Hart.

What it's about:

Despite an awkward personal connection to the victim, there's enough evidence in Valerie's newest case to make things simple. So why is her gut telling her something doesn't add up? And just who is the mysterious woman who connects the suspect and the deceased?





Oh, Valerie:

Valerie knows she should recuse herself because of a long-ago drunken hookup with the (married) victim, but in this case her tendency toward self-sabotage might give her a leg up in finding the truth.
Your House Will Pay

by

Steph Cha

Los Angeles, 1991:

A heightened period of racial tension in the city heats up even more after black teenager Ava Matthews is killed by Korean shop owner Jung-Ja Han, who believed the girl was shoplifting.



Los Angeles 2019:

Jung-Ja Han (now an elderly woman going by the name Yvonne Park) is targeted in a drive-by shooting, and the police are sure the shooter was Ava's brother Shawn or cousin Ray. Meanwhile, Yvonne's daughter Grace must reckon with both the truth about her mother's past and her own sense of justice.



What makes it unique:

Based on a true story, this dramatic and candid thriller fictionalizes the murder of 15-year-old Latasha Harlins, which is considered to be one of the events that incited the 1992 L.A. riots.
The Accomplice

by

Joseph Kanon

The premise:

Holocaust survivor and Nazi hunter Max Weill is dying, so he enlists his reluctant CIA agent nephew Aaron to track down war criminal Dr. Otto Schramm, who has evaded justice for his work with Joseph Mengele for 17 years.



The problem:

Aaron travels to Argentina and goes undercover to get close to Schramm's daughter Hanna, only to find himself getting a little too

close to the charming and attractive young woman.





For fans of:

Alfred Hitchcock's postwar thrillers, especially Notorious

, which has a similar mix of espionage and high-stakes romantic tension.
36 Righteous Men

by

Steven Pressfield

What it's about:

Set in a near-future world wracked by climate change-induced weather events, this fast-paced story follows the hunt for a serial killer who, inspired by Jewish legends, aims to kill the titular men to start the apocalypse.



Starring:

NYPD detectives Corvina "Dewey" Duwai and Jim Manning; Rabbi Rachel Davidson, whose knowledge of Judaism (and computer algorithms) help her identify the killer's targets.



Is it for you?

This unconventional thriller contains some supernatural elements and is told primarily through the investigators' case notes.
Dark Rooms

by

Lili Anolik

What it is:

the creepy and haunting story of college student Grace Baker, whose all-consuming grief over her sister Nica's death and suspicions about the alleged killer lead her to go undercover at Nica's exclusive prep school to find out what really happened.



You might also like:

The Reunion

by Guillaume Musso, which also deals with a prep school murder; Alex Blackmore's

Lethal Profit

, in which a sister who doesn't buy the official story of her brother's murder looks for the truth.



Reviewers say:

This intricately plotted debut "will haunt you" (Publishers Weekly

).
All Things Cease to Appear

by

Elizabeth Brundage

What it's about: the brutal murder of young mother Catherine Clare, the creepy farmhouse she had just moved into with her toddler daughter and professor husband, and the insular upstate New York town that mistrusts both the newcomers and the house itself.

Read it for:

the parallel narrative structure, which moves between past and present; the 1970s atmosphere, which is skillfully evoked in the flashback scenes.



For fans of: Jennifer McMahon's The Winter People

, which also features a mix of mystery, Gothic horror, and a farmhouse with dark secrets.
GBH

by

Ted Lewis

What it's about: This stylistically complex noir follows fallen criminal kingpin George Fowler as he lays low in a seaside town after the collapse of his empire.

Read it for:

George himself, who isn't exactly likeable but still manages to be compelling as he reflects on his past and awaits his inevitable fate.



About the author: Ted Lewis is best known for Jack's Return Home, which was adapted into the Michael Caine film Get Carter. GBH

(which stands for "grave bodily harm") was his final novel.
The Kind Worth Killing

by

Peter Swanson

Strangers on a plane:

Ted Severson is drowning his sorrows at an airport bar, where he meets and flirts with Lily Kintner. On a drunken whim, Ted confides in Lily that he's thought about killing his unfaithful wife.



Be careful what you wish for:

Shockingly, Lily offers to help him, but Ted's impulsive decision to trust this stranger soon puts him at the center of a plot that began years ago -- and at the mercy of a woman he vastly underestimated.



For fans of:

noir classics like

Double Indemnity

by James M. Cain; Laura Lippman's

Sunburn

, another novel of travelers and the dark secrets they share.
Contact your librarian for more great books!
If you are having trouble unsubscribing to this newsletter, please contact NextReads at 919-489-3713, 3710 Mayfair Street, Durham, NC 27707