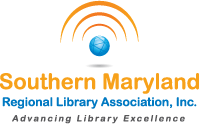 Online Resources / Library Catalog / Library Web Sites /


This service is brought to you by the Southern Maryland Regional Library
in cooperation with the public libraries of Calvert, Charles, & St. Mary's County.





The Last American Aristocrat: The Brilliant Life and Improbable Education of Henry Adams

by

David S. Brown

What it is:

a richly detailed portrait of historian and intellectual Henry Adams (1838-1918), a member of the Adams political family and author of the classic autobiography

The Education of Henry Adams

.



What sets it apart:

David S. Brown's "critical profile" of his subject examines the imperialist attitudes of the Gilded Age gentry and addresses Adams' racist and anti-Semitic views.



Book buzz:

The Last American Aristocrat

was named a

New York Times Book Review

Editors' Choice.
Girl Gurl Grrrl: On Womanhood and Belonging in the Age of Black Girl Magic

by

Kenya Hunt

What is it:

a conversational essay collection from

Grazia UK

fashion director and London-based American expat Kenya Hunt.



What's inside:

thought-provoking musings on religion, motherhood, police brutality, the limitations of #BlackGirlMagic, and more.



Featuring:

guest essays from a handful of contributors (including

Queenie

author Candice Carty-Williams and fashion blogger Freddie Harrel) offering insights on their own experiences of Black womanhood.
Spotlight on: Healthcare Professionals
In Shock: My Journey from Death to Recovery and the Redemptive Power of Hope

by

Dr. Rana Awdish

What it's about:

how critical care physician Rana Awdish coped after an unknown illness hospitalized her seven months into her first pregnancy.



Is it for you?

The author's heartwrenching account chronicles her miscarriage, near-death experiences, and the years it took to recover from her maladies.



What sets it apart:

Awdish's patient experience prompted her to reflect on how physicians should be more empathetic while providing care.
The Choice: Embrace the Possible

by

Dr. Edith Eva Eger; foreword by Philip Zimbardo, PhD

What it is:

clinical psychologist and Holocaust survivor Edith Eva Eger's moving memoir detailing how she learned to live with her traumatic past.



Read it for:

the author's poignant and hopeful exploration of how her own experiences have helped her in her work with survivors of trauma.



For fans of:

Man's Search for Meaning

, written by psychiatrist Viktor E. Frankl, a friend of Eger's and fellow Holocaust survivor.
The Beauty in Breaking

by

Michele Harper

What it's about:

emergency room physician Michele Harper's encounters with the patients who changed her life.



Why you might like it:

Peppered with anecdotes about her own trials (an abusive father, a painful divorce, being a Black woman in a white male-dominated profession), Harper's candid memoir offers a hopeful, much-needed message of how to heal in times of adversity.

Book buzz:

The Beauty in Breaking

was named a

New York Times

Notable Book of 2020.
Do No Harm: Stories of Life, Death, and Brain Surgery

by

Henry Marsh

What it is:

British neurosurgeon Henry Marsh's affecting and occasionally gruesome account of his three decades in the field.

Who it's for:

R

eaders who prefer their bedside manner with a dose of brutal honesty will appreciate Marsh's blunt and darkly humorous debut.



Want a taste?

"I often have to cut into the brain and it is something I hate doing."
Black Man in a White Coat: A Doctor's Reflections on Race and Medicine

by

Damon Tweedy, M.D.

What it's about:

Damon Tweedy discusses his experience as a Black physician in the world of medicine, from his education at Duke University Medical School to his work as a psychiatrist in North Carolina.

Why you should read it:

Tweedy's intimate memoir also looks critically at disparities in health care for Black and white Americans.



Reviewers say:

"An arresting memoir that personalizes the enduring racial divide in contemporary American medicine" (

Kirkus Reviews

).
Contact your librarian for more great books!
If you are having trouble unsubscribing to this newsletter, please contact NextReads at 919-489-3713, 3710 Mayfair Street, Durham, NC 27707