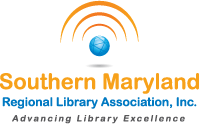 Online Resources / Library Catalog / Library Web Sites /


This service is brought to you by the Southern Maryland Regional Library
in cooperation with the public libraries of Calvert, Charles, & St. Mary's County.





Friendship: The Evolution, Biology, and Extraordinary Power of Life's Fundamental...

by

Lydia Denworth

What it is:

a cross-disciplinary survey of the science of social bonds -- and a powerful argument for friendship as the standard by which all relationships should be measured.



What it does:

examines a growing body of research that suggests friendship is a biological necessity for humans and animals.



Want a taste?

"Friendship...is a matter of life and death. It is carried in our DNA, in how we're wired. Social bonds have the power to shape the trajectories of our lives."
Until the End of Time: Mind, Matter, and Our Search for Meaning in an Evolving Universe

by

Brian Greene

What it is: an accessible survey of some big ideas in physics, from the Big Bang to the end of time, which also addresses the role of science in humanity's ongoing search for the meaning of existence.



For fans of:

the engaging blend of hard science and philosophical reflection in Carl Sagan's

Cosmos

.

About the author: Brian Greene is the

director of Columbia University's Center for Theoretical Physics.
Salmon: A Fish, the Earth, and the History of a Common Fate

by

Mark Kurlansky

What it's about:

the evolution, life cycle, and increasingly uncertain future of salmon, a fish whose survival is inextricably linked to our own.



Author alert:

Mark Kurlansky is the author of the bestselling microhistories

Cod

,

Salt

, and Milk

(

among others).



Read it for:

vividly depicted visits to salmon hotspots in Ireland, Norway, Iceland, Japan, and Russia's Kamchatka Peninsula.
Some Assembly Required: Decoding Four Billion Years of Life, From Ancient Fossils to...

by

Neil Shubin

The big idea:

"

Massive [evolutionary] change came about by repurposing ancient structures for new uses." For example, fish didn't abruptly grow lungs and transform into land-dwellers; rather, the function of swim bladders changed, allowing fish to breathe on land.





What sets it apart:

Without downplaying the importance of fossil evidence, paleontologist Neil Shubin (

Your Inner Fish

) describes how the advent of DNA technology has transformed his field.
Why Good Sex Matters: Understanding the Neuroscience of Pleasure for a Smarter...

by

Nan Wise, PhD

What it does:

combines current research and practical, evidence-based suggestions for overcoming anhedonia (the inability to experience pleasure) and achieving a healthier relationship with one's sexuality.



About the author:

Nan Wise is both a cognitive neuroscientist and a certified sex therapist.



Pro tip:

"Orgasm may serve as the best possible 'exercise' for the brain."
The Dance of Life: The New Science of How a Single Cell Becomes a Human Being

by

Magdalena Zernicka-Goetz and Roger Highfield

What happens:

A developmental biologist's pregnancy collapses the boundary between her personal and professional lives.



Read it for:

an accessible yet thorough primer on embryo development, insights into the life of a research scientist, and nuanced discussions of the ethical issues surrounding stem cell and embryo research.



Did you know?

"The number of cells it takes to build a human body is around 37.2 trillion -- three hundred times the number of stars in our galaxy."
Weapons of Math Destruction: How Big Data Increases Inequality and Threatens Democracy

by

Cathy O'Neil

What it's about:

Big Data's capacity for reinforcing and exacerbating existing social inequalities, due to its scale and lack of transparency.



About the author:

Mathematician Cathy O'Neil was a professor and a Wall Street quantitative analyst before becoming a blogger and activist.



You might also like:

Shoshana Zuboff's

The Age of Surveillance Capitalism

, Virginia Eubanks'

Automating Inequality

, or John Cheney-Lippold's

We Are Data

.
Invisible Women: Data Bias in a World Designed for Men

by

Caroline Criado-Perez

Introducing:

the "default male," a construct that sets the standards in everything from automobile safety to medical research to urban planning.



Why it matters:

J

ournalist Caroline Criado-Perez argues that an e

mphasis on male data creates a gender data gap that renders women doubly invisible: their absence from research data is compounded by their occasional inclusion in research data that isn't dis-aggregated by sex.



The takeaway:

"the consequences of living in a world built around male data can be deadly."
Data and Goliath: The Hidden Battles to Collect Your Data and Control Your World

by

Bruce Schneier

Contains:

everything you should know about data, metadata, and surveillance (both government and corporate).



About the author: Self-described "public-interest technologist" Bruce Schneier is the creator of the popular website

Schneier on Security

.



Did you know?

In a 2012 study, researchers were able to use cell phone data to predict where individuals would be 24 hours later, within a radius of 20 meters.
Everybody Lies: Big Data, New Data, and What the Internet Can Tell Us About Who We Really...

by

Seth Stephens-Davidowitz; foreword by Steven Pinker

The big idea:

"The everyday act of typing a word into a compact, rectangular white box leaves a small trace of truth that, when multiplied by millions, eventually reveals profound realities."



In other words:

our online behavior, in aggregate, reveals things about us that we would never admit -- and may not even be aware of!



You might also like:

Christian Rudder's

Dataclysm

, another eye-opening examination of what our data can teach us about ourselves.
Contact your librarian for more great books!
If you are having trouble unsubscribing to this newsletter, please contact NextReads at 919-489-3713, 3710 Mayfair Street, Durham, NC 27707