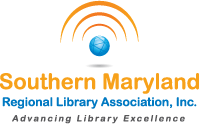 Online Resources / Library Catalog / Library Web Sites /


This service is brought to you by the Southern Maryland Regional Library
in cooperation with the public libraries of Calvert, Charles, & St. Mary's County.





Stranger things : suspicious minds

by

Gwenda Bond

A prequel to the hit Netflix series explores several of the show's mysteries and includes details about Eleven's mother and her time as a test subject in the MKUltra program. TV tie-in.
Break the bodies, haunt the bones

by

Micah Dean Hicks

Almost everyone in Swine Hill is haunted, but when pig people appear in town, taking precious jobs at the pork-processing plant and enraging the spirits, Jane will have to find a way to save her haunted family and escape the town before it kills her. 20,000 first printing.
Dracul

by

Dacre Stoker and J.D. Barker

Then:

As a boy, Bram Stoker was on death's door when his strange nanny, Ellen Crone, saved him with a bite before vanishing from his life.



Now:

Years later, the seemingly ageless Ellen is spotted, sending

Bram and his compatriots across Europe to investigate her connection to a sinister creature who has her in his thrall...and who wants Bram, too.



Why you might like it: Co-written by Bram Stoker's great-grandnephew, this atmospheric

"

prequel" to

Dracula

reimagines the origins of the 1897 classic -- and of Stoker himself.
Mouthful of Birds: Stories

by

Samanta Schweblin

What it is:

a surreal collection of 20 translated short stories that is as darkly humorous as it is disturbing.

Don't miss:

The nightmarish

"Headlights," in which hundreds of jilted brides sit abandoned on the side of a highway, offers witty gender commentary and an ending that is "a slug in the gut" (

Library Journal

).



Author alert:

Argentine author Samanta Schweblin is a Man Booker International Prize finalist for her thought-provoking debut novel,

Fever Dream

.
There's something in the water...
MEG: Nightstalkers

by

Steve Alten

On the hunt:

A pair of megs

have escaped captivity, and it's up to shark expert Jonas Taylor to find them. Meanwhile, Jonas' vengeful son David is hoping to kill the meg who ate his girlfriend.



Series alert:

Nightstalkers

is the 5th installment in the

New York Times

bestselling MEG series, which is the basis for the recently released Jason Statham film

The Meg

.



Read it for: Steve Alten's enthusiastic writing; the "nice mix of horror, thriller, and adventure" (

Booklist

).
The Deep

by

Nick Cutter

The hook:

Luke Nelson is summoned to his brother's research lab at the bottom of the Pacific Ocean, where a mysterious substance called "ambrosia" is being studied as a possible cure for a global pandemic.

The catch:

No one's heard from the scientists in days...and when Luke arrives at the station, he's confronted by escalating horrors that blur the line between reality and illusion.





Book buzz:

The Deep

is a claustrophobic and gory thrill ride that Clive Barker calls "utterly terrifying."
Into the Drowning Deep

by

Mira Grant

Under the sea:

Marine biologist Victoria Stewart lost her sister seven years ago when the

Atargatis

disappeared while filming a mermaid mockumentary. Joining the crew for a new voyage, she hopes to discover what

really

happened to her sister on that fateful expedition.

Read it for:

killer mermaids!





Series alert:

Into the Drowning Deep

is the sequel to the grim novella

Rolling in the Deep

, which charts the voyage of the

Atargatis

.
The Heavens Rise

by

Christopher Rice

What it is:

a page-turning coming-of-age tale set in contemporary New Orleans; a haunting exploration of family secrets, ancient evils, and what it means to be human.

What happens:

P

rivileged teen Niquette Delongpre is exposed to a sinister parasite after immersing herself in an old well and spends the next decade grappling with the disastrous consequences of her newfound power.



Did you know?

Bestselling author Christopher Rice (

A Density of Souls

) is the son of famed horror author Anne Rice.
Contact your librarian for more great books!
If you are having trouble unsubscribing to this newsletter, please contact NextReads at 919-489-3713, 3710 Mayfair Street, Durham, NC 27707