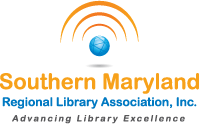 Online Resources / Library Catalog / Library Web Sites /


This service is brought to you by the Southern Maryland Regional Library
in cooperation with the public libraries of Calvert, Charles, & St. Mary's County.





The Lager Queen of Minnesota

by

J. Ryan Stradal; narrated by Judith Ivey

Featuring:

sisters Helen and Edith, who haven't spoken since an inheritance came between them, and Edith's granddaughter Diana, who brings them back together.



Narration:

Judith Ivey's folksy delivery and authentic character accents capture the complicated dynamics of this heartfelt multigenerational novel.
The Lesson

by

Cadwell Turnbull; narrated by Janina Edwards and Ron Butler

What happens:

The alien Ynaa occupy St. Thomas in the U.S. Virgin Islands, causing tension between the newcomers and the locals.



Narration:

Janina Edwards and Ron Butler evocatively alternate between Caribbean accents for the islanders and hushed voices for the Ynaa.
Talking to Strangers: What We Should Know About the People We Don't Know

by

Malcolm Gladwell; narrated by Malcolm Gladwell

What it is:

a controversial reassessment of leading news stories that offers strategic tips for more accurate and productive interactions with strangers from

the podcast host of "Revisionist History" and best-selling author of Outliers

.

Narration:

Gladwell narrates his own work and the audio production also includes music, news clips, and voice reenactments.
The Whisper Man

by

Alex North; narrated by Christopher Eccleston

What it's about:

m

ourning the death of his wife, a father moves with his young son to Featherbank for a fresh start but finds their new town has a dark past involving a serial killer named "The Whisper Man."



Narration: Actor Christopher Eccleston (

Doctor Who

,

Let Him Have It

,

and many more) lends his voice to this eerie tale.
This Tender Land

by

William Kent Krueger; narrated by Scott Brick

Setting:

Minnesota, 1932. The Lincoln School is a pitiless place where hundreds of Native American children, forcibly separated from their parents, are sent to be educated.



What happens:

Over the course of one unforgettable summer, four orphans will journey into the unknown and cross paths with others who are adrift, from struggling farmers and traveling faith healers to displaced families and lost souls of all kinds.
Contact your librarian for more great audiobooks!
If you are having trouble unsubscribing to this newsletter, please contact NextReads at 919-489-3713, 3710 Mayfair Street, Durham, NC 27707