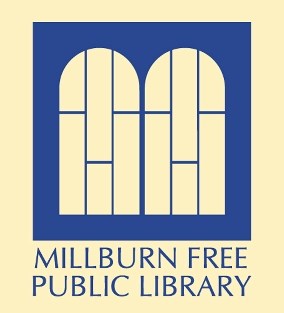 Back / Millburn Home Page / Catalog / BCCLS

Spirituality and Religion
"Everything in Islam, including the very existence of God, is open to critical interrogation. Islam presents itself as a rationally satisfying faith."
~ from Ziauddin Sardar's What Do Muslims Believe?
Anchor and Flares: A Memoir of Motherhood, Hope, and Service

by

Kate Braestrup

In this warm, evocative memoir, author Kate Braestrup, a Unitarian Universalist minister, recalls her parenting experiences, focusing on how she taught her children compassion and sensitivity to the needs of others. When her eldest, Zach, decided to enlist in the Marines, Braestrup feared that military training could shift Zach's faith-based moral center. She gracefully addresses those fears in

Anchor and Flares

, sharing her trust in God with others who may have similar concerns for their loved ones. Anyone looking for spiritual courage will appreciate this memoir as well as Braestrup's earlier book,

Here if You Need Me

.
The Hand on the Mirror: A True Story of Life Beyond Death

by

Janis Heaphy Durham

After former newspaper publisher Janis Heaphy Durham's husband, Max, died in 2004, Durham observed several odd occurrences, which she dismissed until a powdery handprint appeared on her bathroom mirror on the anniversary of Max's death. The anomalous events continued, even following her to a new home. Finally, she decided to investigate the possibilities of communication after death, and she reports her systematic inquiries in

The Hand on the Mirror

. Though this intriguing and poignant memoir doesn't answer all the questions it raises, it does offer moving reflections on how people deal with loss and grief. For another compelling account of after-death experiences, read Eben

Alexander's

Proof of Heaven.
The Spiritual Child: The New Science on Parenting for Health and Lifelong...

by

Lisa Miller

Providing children with positive spiritual experiences and education significantly improves their chances of avoiding risky behaviors, says psychologist Lisa Miller. In

The Spiritual Child

, she explores scientific research and offers anecdotes from case studies to demonstrate how important it is for children to grow up with spiritual guidance and grounding. Since she frames her discussion in terms of spiritual values that don't depend on specific religious content, Miller's accessible, well researched, and practical book "should prove useful for unaffiliated and observant parents alike" (

Publishers Weekly

).
After This: When Life Is Over, Where Do We Go?

by

Claire Bidwell Smith

Many people wonder what will happen after we die, and some turn to their religious traditions for teaching about the afterlife. In

After This

, author Claire Bidwell Smith, a hospice bereavement counselor, examines the relationship between grieving and how we understand the next step after death. Prompted by renewed awareness of her grief at her parents' deaths (as recounted in

The Rules of Inheritance

), Smith intensively investigated the possibilities of life after death and communication between the living and the dead. Whether you need solace after losing a loved one or are more generally interested in the mystery of death, you'll want to pick up this "thoughtful, compassionate" (

Library Journal

) memoir.
The Fellowship: The Literary Lives of the Inklings: J.R.R. Tolkien, C.S. Lewis...

by

Philip Zaleski and Carol Zaleski

The Inklings were a group of Christian philosophers and writers who met regularly in Oxford between the 1930s and '50s to discuss religious beliefs, share their works in progress, and deepen their friendship. Four men formed the core of this group: J.R.R. Tolkien, C.S. Lewis, Owen Barfield, and Charles Williams. In

The Fellowship

, authors Philip and Carol Zaleski present biographies of each member and of the whole group, celebrating their achievements, examining their lives, and tracing their influence on each other and the world at large. Both informative and inspiring, the book offers insight into their work and invites deeper reading.

The Christian Science Monitor

named this the Best Book of June 2015.
Focus on: Religions in History
The Pope's Last Crusade: How an American Jesuit Helped Pope Pius XI's Campaign...

by

Peter Eisner

In 1939, an American Jesuit priest, John LaFarge, was working with Pope Pius XI on a Vatican policy regarding Nazi Germany's treatment of the Jews. The Pope asked Fr. LaFarge to draft a statement that would condemn anti-Semitism in general and Nazi oppression in particular. Sadly, Pius XI died before this encyclical was issued, and his successor, Pius XII, followed a different course, which tended towards anti-Semitism and saw Communism as more dangerous than Nazism.

The Pope's Last Crusade

provides excerpts of LaFarge's draft encyclical and traces the influences that prevented its dissemination -- leaving the poignant question, might history have been different if the encyclical had been released?
The Great Arab Conquests: How the Spread of Islam Changed the World We Live In

by

Hugh Kennedy

When Muhammad died in 632 AD, the Byzantine Empire, in which Christianity and the Greek language were the dominant influences, ruled the Near East. By about 750 AD, Islam and the Arabic language had conquered the region, extending westward to the Iberian peninsula. In

The Great Arab Conquests

, Arabic scholar Hugh Kennedy draws on early Muslim records to discover why and how the Arabs spread out from their homelands. He explains general factors (plague, the desire for wealth, weak opponents) and includes vivid anecdotes about the conquerors and documents revealing the views of the conquered.

Kirkus Reviews

calls this a "little-known history lucidly told."
The Story of the Jews: Finding the Words, 1000 BC - 1492 AD

by

Simon Schama

In

The Story of the Jews

, acclaimed author and historian Simon Schama explores the Jewish sense of identity in art and religious teachings from 1000 B.C. to 1492 A.D., when Portugal expelled Jewish residents. Focusing on a specific object at the beginning of each chapter, Schama explores the item's context and its significance to the people associated with it, broadening his discussion to examine the Jewish community at each artifact's location and historical period. Schama's engaging approach draws readers into the settings and provides insight into the history of Jews and Judaism through the millennia. This is the 1st of two planned volumes; the 2nd will appear this November.
Massacre at Mountain Meadows: An American Tragedy

by

Ronald W. Walker, Richard E. Turley, Jr., and Glen M. Leonard

On September 11, 1857, most of the travelers in a wagon train passing through Utah to California were slaughtered by a party of Mormons. This unusual aggression by Latter Day Saints settlers -- who professed a doctrine of peace -- has remained unexplained for over 150 years. In

Massacre at Mountain Meadows

, LDS historians Ronald Walker, Richard Turley, and Glen Leonard consider reasons why the Mormons might have been provoked to such violence. This compelling book draws on newly available documents for clues to the attackers' motivation and supplies an important chapter in American religious history.
Head and Heart: A History of Christianity in America

by

Garry Wills

In

Head and Heart

, historian and Pulitzer Prize winner Garry Wills reviews the history of Christianity in America, noting the tension between intellectually led and emotionally dominated movements. In some periods, major religious groups (including Puritans in the Colonial period and 18th-century Quakers promoting Abolition) blended reason and passion. In other eras, one or the other has ruled (as with the rationalism behind the Bill of Rights' Freedom of Religion clause or the evangelical fervor during the Protestant Great Awakening of the 1790s-1840s). This intriguing and informative discussion features a "strong interpretative framework, vigorous prose and big, provocative arguments," says

Kirkus Reviews

.
Contact your librarian for more great books!
If you are having trouble unsubscribing to this newsletter, please contact the Millburn Free Public Library at
973-376-1006, 200 Glen Avenue, Millburn, NJ 07041