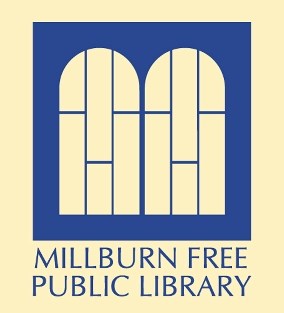 Back / Millburn Home Page / Catalog / BCCLS

The Shadow of Vesuvius: A Life of Pliny

by

Daisy Dunn

What it is:

a non-linear dual portrait of Roman author and naturalist Pliny the Elder and his nephew Pliny the Younger, a lawyer and senator.



Read it for:

an illuminating glimpse into the tumultuous Roman Empire of the 1st century; insights into how the pair influenced future generations of scholars and thinkers.



Did you know?

Charles Dickens drew inspiration from the Younger's work to create the character of Jacob Marley in

A Christmas Carol

.
The Selected Letters of Ralph Ellison

by

John F. Callahan and Marc C. Conner, editors

What's inside:

a chronological collection of six decades of correspondence written by National Book Award-winning author Ralph Ellison that offer an intimate glimpse into his life and career.

Why you might like it:

Co-edited by Ellison's literary executor John F. Callahan, t

hese previously unpublished letters are supplemented with richly contextualized introductions and footnotes.



Don't miss:

Ellison's frequent musings to fellow black intellectuals Richard Wright and Albert Murray about life, work, and politics.
A Bookshop in Berlin: The Rediscovered Memoir of One Woman's Harrowing Escape...

by

Françoise Frenkel

Starring:

Berlin-based Polish Jewish bookseller Françoise Frenkel, who fled the Nazis in 1939 and spent the next four years evading capture in occupied France.



Read it for:

a nail-biting tale of courage and survival.

What sets it apart:

Originally published

to little fanfare in 1945 Switzerland, Frenkel's memoir lingered in obscurity until a copy resurfaced in 2010, leading to its English language publication nearly 75 years after its initial release.
And Then We Grew Up: On Creativity, Potential, and the Imperfect Art of Adulthood

by

Rachel Friedman

What if?

Years after her attendance at the Interlochen Arts Camp stoked her passion for a career as a violinist, author Rachel Friedman contemplates the path her life might have taken had she stuck with her childhood dreams.



Don't miss:

interviews with Friedman's former Interlochen classmates exploring creativity, ambition, and identity.

Is it for you?

Readers who've felt conflicted about their life's path or the weight of expectation will find much to relate to in this reflective chronicle.
Mary Ball Washington: The Untold Story of George Washington's Mother

by

Craig Shirley

What it's about:

how "Honored Madam" Mary Ball Washington's prickly relationship with her eldest son George Washington shaped him as a man, politician, and president.



Who it's for:

readers seeking fresh perspectives about figures on the periphery of history.



Reviewers say:

"a sharp and fully dimensional view of the singular Mary Bell Washington" (

Kirkus Reviews

).
Looking for Lorraine: The Radiant and Radical Life of Lorraine Hansberry

by

Imani Perry

What it is:

a revealing biography of acclaimed

A Raisin in the Sun

playwright and social activist Lorraine Hansberry.



Topics include:

Hansberry's conflicted views on her privileged upbringing; career beginnings writing for Pan-Africanist newspaper

Freedom;

brushes with the FBI; her closeted sexuality.



Why you might like it:

Library Journal

calls this concise and engaging portrait "a must-read for fans of black and queer history."
Jane Crow: The Life of Pauli Murray

by

Rosalind Rosenberg

Starring:

lawyer, activist, and first black woman Episcopal priest Pauli Murray, who, among other accomplishments, inspired Thurgood Marshall's arguments in

Brown v. Board of Education

(1954) and co-founded the National Organization for Women (NOW) in 1966.

Read it for:

a poignant portrait of a complicated figure grappling with identity -- though Murray used she/her pronouns throughout her life, she also unsuccessfully sought hormone therapy in the 1930s and is embraced today as a transgender icon.



Try this next: Readers looking for insights on Murray's life in her own words will want to check out her candid memoir

Song in a Weary Throat

.
The New Negro: The Life of Alain Locke

by

Jeffrey C. Stewart

What it is:

a sweeping and thought-provoking biography of Alain Locke, the first black Rhodes Scholar and father of the Harlem Renaissance.

Awards buzz:

The New Negro

won the National Book Award in 2018 and the Pulitzer Prize in 2019

.



Is it for you?

Weighing in at over 900 pages, Jeffrey C. Stewart's extensively researched work doesn't shy away from Locke's flaws, like his penchant for misogyny or his willingness to indulge his patrons' racism for his own financial gain.
The Life of Frederick Douglass: A Graphic Narrative of a Slave's Journey from Bondage...

by

David Walker; illustrated by Damon Smyth and Marissa Louise

What it is:

a graphic biography of abolitionist and orator Frederick Douglass, based on his writings and narrated by the man himself.

Art alert:

Damon Smyth and Marissa Louise's

detailed illustrations empathetically convey the characters' struggles and emotions.



Reviewers say:

"This thoughtfully crafted portrait will delight and inform, regardless of readers' prior knowledge of Douglass's life and legacy" (

Library Journal

).
Black Fortunes: The Story of the First Six African Americans Who Survived Slavery...

by

Shomari Wills

What it's about:

how six men and women -- all former slaves or children of slaves -- became millionaires in the 19th and early 20th centuries.

Featuring:

Mississippi teacher O.W. Gurley, who developed Tulsa, Oklahoma's affluent Black Wall Street; c

osmetics and hair care entrepreneur Madam C.J. Walker, soon to be portrayed by Academy Award winner Octavia Spencer in the Netflix series

Self Made

.
Contact your librarian for more great books!
If you are having trouble unsubscribing to this newsletter, please contact the Millburn Free Public Library at
973-376-1006, 200 Glen Avenue, Millburn, NJ 07041