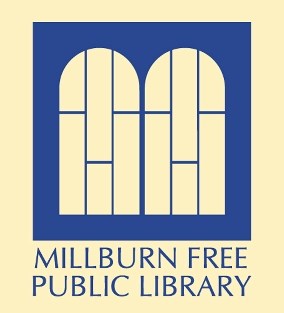 Back / Millburn Home Page / Catalog / BCCLS

"Herein lies the secret of mathematics: it's one big game."
~ from Matt Parker's Things to Make and Do in the Fourth Dimension
New and Recently Released!
Spare Parts: Four Undocumented Teenagers, One Ugly Robot, and the Battle for...

by

Joshua Davis

This is the inspiring true story of how four Mexican-American teens, all undocumented immigrants, built a robot from scavenged parts and won the National Underwater Robotics Competition at the University of California at Santa Barbara. In addition to detailing the team's trailblazing victory, this book also examines social issues such as immigration and access to higher education. For more stories of high-stakes science competitions, check out Neal Bascomb's

The New Cool

, about participants in the technology-focused FIRST competition, or Judy Dutton's

Science Fair Season

, which takes place at the

Intel International Science and Engineering Fair (ISEF)

.
Animal Weapons: The Evolution of Battle

by

Douglas J. Emlen

Through the lens of evolutionary biology, author Douglas J. Emlen examines combat in the animal kingdom, from defensive measures (armor, camouflage) to weapons (teeth, claws, horns). Emlen also draws parallels between the evolutionary arms race of nature's battlegrounds and the history of human warfare. For a slightly different perspective on how nature influences human civilization, check out

The Shark's Paintbrush: Biomimicry and How Nature is Inspiring Innovation

by Jay Harman.
Sex on Earth: A Celebration of Animal Reproduction

by

Jules Howard

Approximately one billion years ago, living organisms began having sex. We know this, in part, because of 33 fossilized acts of intercourse. Since then, every type of animal on Earth has engaged in some sort of coitus. In

Sex on Earth

, zoologist and writer Jules Howard examines the sexual behavior of everyday creatures, from ducks ("The Cloaca Monologues") to slugs ("Land of the Sexless Zombie Time-Travellers") and more. Readers with an interest in sex and reproduction in the natural world may also enjoy

Dr. Tatiana's Sex Advice for All Creation

by Olivia Judson.
Why Did the Chicken Cross the World? The Epic Saga of the Bird that Powers Civilization

by

Andrew Lawler

At any given moment on planet Earth, chickens outnumber humans three to one. And if we ever colonize other worlds, they'll probably accompany us there (they are biologically better equipped for space travel).

Gallus gallus domesticus

, the domesticated version of the red jungle fowl,

can be found on nearly every continent (except Antarctica) and in all countries but one (Vatican City). But how exactly did this skittish South Asian bird conquer the world? To find out, be sure to read this fascinating book.
Things to Make and Do in the Fourth Dimension: A Mathematician's Journey...

by

Matt Parker

"My goal in this book is to show people all the fun bits of mathematics," declares author Matt Parker, before going on to demonstrate a variety of uses -- winning bar bets, tying better knots, and building a computer out of dominoes, to name just a few. Covering a range of topics, from math fundamentals (do you know the difference between a number and a digit?) to higher-level concepts (topology, algorithms, infinity), this humorous, accessible book has something for everyone, whether you're a fan of recreational math (01001000 01101001 00100001) or a lifelong arithmophobe.
The Mercury 13: The Untold Story of Thirteen American Women and The Dream of Space...

by

Martha Ackmann

You've heard of Mercury Seven astronauts John Glenn and Alan Shepard, but what about Jerrie Cobb and Jacqueline Cochran? Along with 11 other female pilots, these world-record holding aviatrices strove to break down gender barriers and participate in NASA's nascent space program. However, while passing many of the same physical and psychological tests as their male counterparts (and in some cases outperforming them), the so-called "Mercury 13" never got a chance to go into space. To read more about these amazing women, check out Promised the Moon: The Untold Story of the First Women in the Space Race by Stephanie Nolen.
The Ten Most Beautiful Experiments

by

George Johnson

In the course of a dozen chapters, science writer George Johnson describes ten historic scientific experiments distinguished by their simplicity and elegance. Contrasting these with contemporary teams of university-based researchers with access to multimillion-dollar equipment, Johnson notes that many of the experiments documented in this book -- such as Isaac Newton's work with prisms -- were carried out by individual scientists using handmade tools in their own homes. To read about a slightly different, equally beautiful set of ten important experiments, you might also try Robert P. Crease's

The Prism and the Pendulum

.
Life Ascending: The Ten Great Inventions of Evolution

by

Nick Lane

The origin of life, DNA, photosynthesis, the evolution of complex cells, sex, movement, sight, warm-bloodedness, consciousness, and death: these are nature's ten greatest "inventions," which enabled life on Earth to flourish. While author and biochemist Nick Lane uses the term "invention," he emphasizes that there's no inventor in

Life Ascending

, drawing instead on current scientific research to present the story of life through ten critical evolutionary developments. Readers interested in evolutionary biology will want to read this book, which explains "processes of dizzying complexity in smooth, nimble prose" (

Kirkus Reviews

).
Napoleon's Buttons: 17 Molecules that Changed History

by

Penny Le Couteur and Jay Burreson

Where chemistry and human activity intersect, the course of history changes forever. In this engaging book, a chemistry teacher and an industrial chemist team up to present 17 chemical compounds -- both naturally occurring and synthetic -- that have influenced human civilization, from spices to explosives. Although the authors provide plenty of helpful explanatory diagrams, advanced knowledge of chemistry is not required to enjoy this book, whose engaging, anecdotal style should please fans of Sam Kean's

The Disappearing Spoon

.
Seven Flowers and How They Shaped Our World

by

Jennifer Potter

Historian Jennifer Potter takes seven iconic flowers -- the lotus, the lily, the sunflower, the opium poppy, the rose, the tulip, and the orchid -- and combines them into one eye-popping bouquet of a book. Chapter by chapter, Potter details the long history and far-reaching cultural impact of each. Readers looking for more in-depth portraits of individual plants should check out Michael Pollan's

The Botany of Desire

, while those with an interest in the floral industry, will want to try Amy Stewart's

Flower Confidential

.
Contact your librarian for more great books!
If you are having trouble unsubscribing to this newsletter, please contact the Millburn Free Public Library at
973-376-1006, 200 Glen Avenue, Millburn, NJ 07041