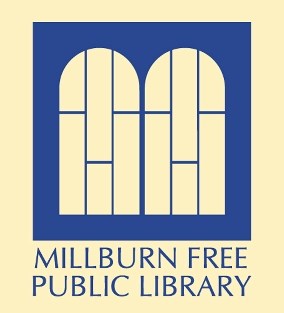 Back / Millburn Home Page / Catalog / BCCLS

Life on Mars

by

Jon Agee

Arriving on the planet Mars, a young astronaut looks around: it's dark, it's cold, and there's no one to eat the chocolate cupcakes he's brought. Undeterred, he sets out to explore…and a shy, curious Martian picks up his trail. Minimal but effective sight gags abound in the heavily outlined illustrations as the Martian -- huge, orange, and pointy-eared -- mirrors the astronaut's movements but is never detected, not even when it offers a timely bit of assistance. Kids who love yelling advice at clueless characters will relish this offbeat read and may also like Mac Barnett's

Sam and Dave Dig a Hole

.
North, South, East, West

by

Margaret Wise Brown; illustrated by Greg Pizzoli

After her mother teaches her to fly, a little bird realizes that it will soon be time to leave the cozy family nest. "When I fly away," she wonders, "which is best? North, South, East, or West?" The mother bird wisely stays silent, and so the little bird sets out to see for herself, exploring in every direction before deciding where to make her own home. Written decades ago by notable children's author Margaret Wise Brown but never before published,

North, South, East, West

pairs Brown's gentle tale of love and independence with fresh geometric illustrations from artist Greg Pizzoli.
Antoinette

by

Kelly DiPucchio; illustrated by Christian Robinson

Fluffy little Antoinette isn't bothered that she's the only poodle in a family of bulldogs. Nope, she's bummed out that her brothers Rocky, Ricky, and Bruno all have special talents, but she doesn't…at least not yet. Her mom tells her to be patient, but it's tough. Then a friend goes missing, and Antoinette's tenacious, tumultuous search (which leads her all over Paris) reveals more than just the whereabouts of the lost dog. With illustrations that practically burst with "retro verve" (

Publishers Weekly

), this funny, upbeat sequel to

Gaston

can be enjoyed by fans and newcomers alike.
Steppin' Out: Playful Rhymes for Toddler Times

by

Lin Oliver; illustrated by Tomie DePaola

Following their earlier book,

Little Poems for Tiny Ears

, Lin Oliver and Tomie de Paola shift the focus from babies to toddlers in

Steppin' Out

. Encouraging children to explore the world outside their doors, the book features an inclusive cast of kids engaging in relatable experiences such as a first haircut, splashing at the beach or in the rain, visiting the library, and dealing with disagreements in the sandbox. Short, punchy verses contrast nicely with longer explanatory poems, though all are warm, cheerful, and read-aloud ready.
Spring Hare

by

Eugene Yelchin

Children who crave a taste of exhilaration will be drawn to this imaginative yet simple adventure. While playing on a trampoline one spring day, a girl and a hare discover that a single colossal bounce can catapult them into the sky -- past airplanes, hot air balloons, and all the way into outer space! Despite this great distance, the duo's eventual landing is soft, providing a soothing end to an exciting day. Brilliant colors in the cut-paper illustrations help to focus readers' attention and underscore the whimsy of the tale. For another wordless flight with a non-winged animal, try Thao Lam's

Skunk on a String

.
Don't Throw It to Mo!

by

David A. Adler; illustrated by Sam Ricks

Despite being the smallest and youngest kid on his neighborhood team, Mo lives for football. He practices every chance he gets, and even sleeps with a football as a pillow. Still, he spends every game on the bench with Coach Steve, whose training techniques seems a little goofy -- at least until he reveals his plan to surprise a rival team with Mo's unexpected talent. Cartoony illustrations and plenty of visual humor offer context to help emerging readers follow the sports action in this underdog story as well as its sequel,

Get a Hit, Mo!
Monster School: First Day Frights

by

Dave Keane

Norm is both a name and a description for the star of this story: he's "the most regular kid you could ever hope to meet," which makes it tough for him to fit in at monster school. In one-eyed Miss Clops' class, human Norm sticks out among the fur, fangs, horns, and tentacles of the supernatural students. Will these little monsters ever see past Norm's looks to who he really is? You'll have to read this series opener to find out! Kids who appreciate the large text and silly-over-scary artwork may want to rejoin Norm and his classmates for the sequel,

The Spooky Sleepover.



3, 2, 1, Go!

by

Emily Arnold McCully

After elephant buddies Ann and Bess refuse to play with younger Min, they draw a line around their play area. "You may not step over it," declares Ann to Min. In response, resourceful Min gathers some materials (such as a rock, a rope, and a tube) and starts building something that will allow her to cross the line without taking a single step. Even though

3, 2, 1, Go!

is geared toward beginning readers, kids of all ages will recognize the common social problem it depicts, and relish Min's unorthodox solution. Looking for another smart read about an ambitious DIY project? Check out Jon Agee's

It's Only Stanley

.
Ballet Cat: The Totally Secret Secret

by

Bob Shea

With his distinctive bold strokes and bright candy colors, author and illustrator Bob Shea introduces Ballet Cat, a pink, tutu-clad kitty who loooooves dancing. A LOT. Ballet Cat loves dancing SO MUCH that her bestie, Sparkles the Pony, is afraid to confess his boredom with playing ballet every day. Watching these friends find honesty and common ground is entertaining enough to serve as either a read-aloud or a confidence-building solo read. Kids who want more series books about friends with divergent interests should be sure to pick up Erica Silverman's

Cowgirl Kate and Cocoa: Rain or Shine

or Mo Willems'

Elephant and Piggie: Elephants Cannot Dance!
What This Story Needs is a Pig in a Wig

by

Emma J. Virján

As if the rhyming title and boldly colored cover weren't enough of a hint, this story dives directly into silliness. It begins with the eponymous pig standing in a spotlight to don her red beehive wig. Then she hops into a boat in a moat, which quickly becomes crowded from picking up a frog, a dog, and a goat on a log… With all the cumulative craziness of Laura Numeroff's

If You Give a Mouse a Cookie

and quirky humor of Mo Willems' Elephant and Piggie series, this easy-to-understand book (the 1st in a series) is sure to elicit boatloads of giggles from beginning readers.
Contact your librarian for more great books!
If you are having trouble unsubscribing to this newsletter, please contact the Millburn Free Public Library at
973-376-1006, 200 Glen Avenue, Millburn, NJ 07041