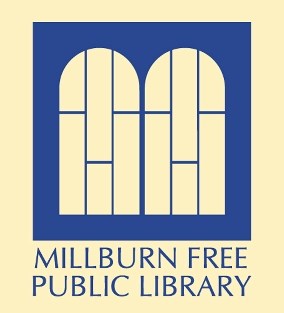 Back / Millburn Home Page / Catalog / BCCLS

Old Dog Baby Baby

by

Julie Fogliano; illustrated by Chris Raschka

When the old family dog and the new baby meet for the first time, you might expect skittishness, or even a turf war for rights to the kitchen floor. But not with this winsome duo – sprightly rhymes describe their shared wiggles, sniffs, and licks, all of which culminate in a sleepy, slobbery nap underneath the kitchen table. Generous lines and soft washes of color in the illustrations underscore the cozy atmosphere in this tale of interspecies friendship at first sight. If you're looking for less harmony and more humorous conflict in a story about pet-baby relationships, try Maureen Fergus'

Buddy and Earl and the Great Big Baby

.
We Found a Hat

by

Jon Klassen

Fans of Jon Klassen know that combining animals with hats is the perfect recipe for understated moral dilemmas. Following the stolen hats in

I Want My Hat Back

and

This is Not My Hat

, this latest book takes a different slant: a single cowboy hat coveted by two desert-dwelling turtles. Though they found it together and it "looks good" on them both, the turtles agree to forget about the hat in the name of fairness. Forgetting, however, isn't easy. From the comically oversized hat to the turtles' shifty eyes, Klassen's typically spare illustrations speak volumes, ramping up the tension only to resolve it in a surprisingly gentle twist.
Little Penguins

by

Cynthia Rylant; illustrated by Christian Robinson

A flurry of snow through an open window announces a long-awaited moment: "Winter is here." A family of young penguins don their colorful outerwear before tumbling outside to play, where they happily sled on their tummies until it's time to snuggle up inside once again. Simple shapes and pops of crayon colors in the collage artwork keep the focus on the gentle action, while the minimal text allows for sharing with very young children as well as beginning readers. As cozy as soft jammies after a snowy day, this "paean to penguins and winter delights" (

Kirkus Reviews

) is bound to be a crowd-pleaser.

Before Morning

by

Joyce Sidman; illustrated by Beth Krommes

Can wishing make something happen? It certainly seems possible in this lyrical, intricately illustrated book. One evening, as her airline pilot mom prepares for work, a girl sends up an invocation for flight-cancelling weather: "Let the sky fill with flurry and flight…let the air turn to feathers…" Amazingly, the sky obliges, sending down snowflakes "slow and delightful and white." Delicate scratchboard art reveals multiple views of the city as it's blanketed in snow, zooming in on the mother's journey home and her reunion with her family. Readers who love the hushed, wintry tone and loving parent-child relationship in

Before Morning

might also like Komako Sakai's

The Snow Day

or Jane Yolen's classic

Owl Moon

.
Radiant Child: The Story of Young Artist Jean-Michel Basquiat

by

Javaka Steptoe

With his vibrant street-art style, Jean-Michel Basquiat shook up the art world in the 1980s, and this biography echoes that unconventional spirit. Focusing on his childhood,

Radiant Child

describes Basquiat's growth as an artist, including the ways in which his mother encouraged him even as she grappled with mental illness. It's a bittersweet yet hopeful story, and older picture book readers will be drawn to its sophisticated, symbol-laden illustrations -- created using found objects from Basquiat's Brooklyn neighborhood -- as well as to the real-life details in the final pages. Those who recognize their own creative itch in

Radiant Child

may find further inspiration in Sharifa Rhodes-Pitts'

Jake Makes a World

.
Mama's Nightingale: A Story of Immigration and Separation

by

Edwidge Danticat; illustrated by Leslie Staub

Saya misses the sound of her mama's voice. Ever since Mama was sent to a detention center for immigrants without papers, Haitian American Saya has had to make do with too-short visits and cassette tape recordings of Mama's stories. It's not enough, and so Saya pours her sadness into a story of her own -- a story that, with a boost from Papa, might help to bring Mama home. Folksy, color-drenched illustrations bring brightness to this moving, resonant tale of family separation, which is based on author Edwidge Danticat's own childhood experiences.

Here I Am

by

Patti Kim; illustrated by Sonia Sanchez

Amidst the dull grayness of a city in his newly adopted country, a boy clings to a little red seed, a memento from his home country. Having recently immigrated with his family, the boy shies away from activities in this strange place where he can't read or speak the language. But after he drops the seed and a neighbor girl picks it up, the boy bravely ventures out to explore his new neighborhood and the possibility of a new friendship. No words are needed in this moving book which uses graphic novel storytelling to immerse readers in the confusion and wonder of moving to an unfamiliar country.
My Two Blankets

by

Irena Kobald; illustrated by Freya Blackwood

Forced out of their village by war, a girl called Cartwheel and her auntie relocate to a city in another country. Here, Cartwheel feels cold and alone, and listening to people talk is like "standing under a waterfall of strange sounds." To protect herself, Cartwheel crafts an imaginary blanket of words and memories from home. It's not until a girl on the playground tries an inventive way of communicating that Cartwheel begins to get a feel for new words, and how they might become a different kind of blanket. Powerful use of contrasting colors makes Cartwheel's internal culture clash visible and easily recognizable to anyone who's ever felt homesick.

I'm New Here

by

Anne Sibley O'Brien

In this inclusive spin on the traditional "new kid in school" story, three new Americans take on their first day of class in the U.S. Each has a burning concern: Maria from Guatamala is having trouble with the harsh sounds of English; Jin from Korea feels like he can't write his stories with English letters; and Fatimah from Somalia is worried that she doesn't fit in with her classmates. Readers can take heart right along with the characters as each one finds their way to a sense of belonging. Cheerful watercolor illustrations support this sweetly straightforward tale, which will reassure for newcomers as well as their classmates.

Pancho Rabbit and the Coyote: A Migrant's Tale

by

Duncan Tonatiuh

Duncan Tonatiuh's distinctive, Mixtec-influenced art creates a dramatic backdrop for this heart-twisting tale. After Papá Rabbit fails to return from his job in the carrot fields of El Norte, his son Pancho sneaks out to search for him. As he journeys to the border, Pancho encounters fences, rivers, uniformed snakes, and Señor Coyote, whose guidance comes with a price. Will Pancho be reunited with Papá? Find out in
this modern fable, which offers "layers of truth and meaning" (

Kirkus Reviews

) for curious young readers. For a quieter, more realistically-illustrated story about a loving migrant family, check out Jairo Buitrago's

Two White Rabbits

.
Contact your librarian for more great books!
If you are having trouble unsubscribing to this newsletter, please contact the Millburn Free Public Library at
973-376-1006, 200 Glen Avenue, Millburn, NJ 07041