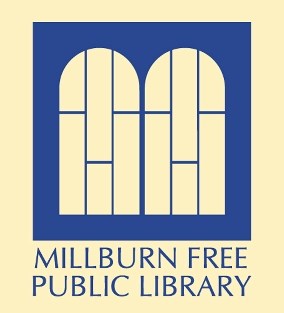 Back / Millburn Home Page / Catalog / BCCLS

From Scratch: A Memoir of Love, Sicily, and Finding Home

by

Tembi Locke

What it's about:

After the death of her chef husband Saro, Tembi Locke visits Saro's tiny Sicilian hometown to cook family recipes alongside his widowed mother, discovering the healing powers of food and community.



For fans of:

Elizabeth Gilbert's

Eat, Pray, Love,

Frances Mayes' Under the Tuscan Sun, and Joan Didion's

The Year of Magical Thinking

.



Book buzz:

Reese Witherspoon named

From Scratch

her Reese's Book Club pick for May 2019.
A Good American Family: The Red Scare and My Father

by

David Maraniss

Featuring:

Elliott Maraniss, a WWII vet and

Detroit Times

journalist who was called before the House Un-American Activities Committee in 1952 and subsequently blacklisted.



Author alert:

Pulitzer Prize-winning journalist and

Washington Post

associate editor

David Maraniss penned this affecting tribute to his father.





Reviewers say:

"a beautifully realized account of an ordinary family in extraordinary circumstances" (

Booklist

).
How to Forget: A Daughter's Memoir

by

Kate Mulgrew

What it is:

actress Kate Mulgrew's

moving account of her father's death from lung cancer and her mother's decline from Alzheimer's.



What happened:

After her parents received their diagnoses, Mulgrew returned to her hometown of Dubuque, Iowa to care for them, confronting both old wounds and new challenges.



Don't miss:

the well-earned moments of levity, including Mulgrew's mother knocking back eight whiskeys in a New York City bar.
Our Man: Richard Holbrooke and the End of the American Century

by

George Packer

Who it's about:

b

rilliant but flawed American diplomat Richard Holbrooke, who successfully negotiated the Dayton Accords in 1995 but spent the later years of his career encumbered by his outsized ego.



About the author:

George Packer is the National Book Award-winning author of

The Unwinding: An Inner History of the New America.



Reviewers say: "Both a sweeping diplomatic history and a Shakespearean tragicomedy"

(

The New York Times

)

.
Focus on: Space Exploration
No Dream Is Too High: Life Lessons From a Man Who Walked on the Moon

by

Buzz Aldrin with Ken Abraham

What it is:

Apollo 11

moonwalker Buzz Aldrin's inspiring memoir/self-help guide, peppered with the author's humorous mottoes ("second comes right after first") and

motivational lessons.





Want a taste?

"If you are afraid to fail, you will probably not accomplish much in life."



Did you know?

Aldrin's mother's maiden name was Moon.
Neil Armstrong: A Life of Flight

by

Jay Barbree

What it's about:

Neil Armstrong's aviation career, from his service in the Korean War to the

Apollo 11

mission, where he became the first person to walk on the moon.



What sets it apart:

NBC News correspondent Jay Barbree is the only reporter to have covered all 166 American manned space missions; he was also a friend of Armstrong's.



Is it for you?

Though it offers glimpses into its notoriously private subject's personal life,

Neil Armstrong

is a mostly career-centric account.
Rise of the Rocket Girls: The Women Who Propelled Us, from Missiles to the Moon to Mars

by

Nathalia Holt

Introducing:

Barby Canright, Macie Roberts, Helen Yee Chow, Barbara Lewis, Janez Lawson, Susan Finley, and others.





Why they mattered:

From the 1940s to the 1960s, this talented group of women calculated rocket trajectories, designed satellites, and analyzed massive amounts of experimental data for NASA's Jet Propulsion Laboratory.
Chasing Space: An Astronaut's Story of Grit, Grace, and Second Chances

by

Leland Melvin

What it's about:

Leland Melvin's career as an "unexpected astronaut," which almost ended after a training accident left him deaf in one ear.



Read it for:

Melvin's grace and humility in the face of various professional setbacks, including a sidelined NFL career in the 1980s.



Who it's for:

NASA fans and general readers alike will be charmed by Melvin's ability to make his larger-than-life experiences relatable.
Hidden Figures

by

Margot Lee Shetterly

What it is:

the inspiring

New York Times

bestselling biography of NASA's African American female mathematicians, whose work in the 1950s and '60s played a pivotal role in launching American astronauts into orbit.



Media buzz:

The 2016 film adaptation of

Hidden Figures

was a big hit with both audiences and critics, earning three Academy Award nominations (including one for Best Picture).
Contact your librarian for more great books!
If you are having trouble unsubscribing to this newsletter, please contact the Millburn Free Public Library at
973-376-1006, 200 Glen Avenue, Millburn, NJ 07041