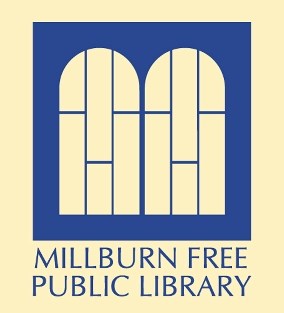 Back / Millburn Home Page / Catalog / BCCLS

Windows

by

Julia Denos; illustrated by E.B. Goodale

Describing the plot alone -- a child in a red hoodie takes his dog for a walk at twilight -- doesn't do justice to the arresting, sunset-hued illustrations or the lively urban neighborhood depicted in

Windows

. City-dwelling kids, as well as anyone looking for a comforting read, will find lots to love in this "gorgeously understated celebration of everyday enchantment" (

Booklist

).
Belinda the Unbeatable

by

Lee Nordling and Scott Roberts

Bold Belinda strides into the school gym with her diverse classmates, confident that she can hold her own in a game of musical chairs. So what if the music notes come to life with an attitude, and the gym transforms into a technicolor dreamscape? Nothing can stop Belinda…except maybe helping a friend. No words are needed to convey the excitement in this comic for very young readers.
After the Fall: How Humpty Dumpty Got Back Up Again

by

Dan Santat

Humpty Dumpty's "great fall" is notorious, but what happens after the hapless egg is reassembled? It turns out that not everything can be fixed with bandages. Can Humpty Dumpty conquer his newfound fear of heights, or is he permanently grounded? Find out in this quirky, modern nursery rhyme homage. For another tale of overcoming fear, try C. Roger Mader's

Tiptop Cat

.
I Want That Nut!

by

Madeline Valentine

Mouse and Chipmunk are BFFs until they spy a new "friend": a beautiful acorn. Both want to lay claim, and soon the pair is locked in a devious battle, each trying to snatch the nut for their own exclusive activities (such as dance parties, tic-tac-toe, and tea-time). Told through earth-toned artwork and speech bubbles, this tiny power struggle will resonate with kids who are navigating their own friendships.
Small Walt

by

Elizabeth Verdick; illustrated by Marc Rosenthal

Cozy, old-fashioned illustrations perfectly capture the warm relationship that forms on one snowy day, when driver Gus decides to take a chance on little red Walt, "the smallest snowplow in the fleet." Vehicle-obsessed children longing for further tales of plucky plows will also want to check out Steven Savage's

Supertruck

and Virginia Lee Burton's classic

Katy and the Big Snow

.
Thunder Boy Jr.

by

Sherman Alexie; illustrated by Yuyi Morales

Thunder Boy Smith Jr. HATES his name. He looks up to his dad, but he wants to be unique. Brainstorming new names yields some interesting suggestions -- maybe he should he be called "Mud in His Ears," or "Can't Run Fast While Laughing"? -- before dad finds the right name for his spirited son. Illustrations that crackle with color underscore the connections between a child's dreams, culture, and family.
Sweetest Kulu

by

Celina Kalluk; illustrated by Alexandria Neonakis

"Kulu" is an Inuktitut term of endearment, and the Kulu in this winsome picture book is very dear indeed. The newborn baby is welcomed not only by loving parents, but also by the animals of the Arctic, including Narwhal, Arctic Hare, and Caribou. Add in smooth, stylized art and soothing repetition, and you've got a family story that's just right for bedtime.
Hiawatha and the Peacemaker

by

Robbie Robertson; illustrated by David Shannon

Hiawatha, a Mohawk, is filled with grief and anger over the loss of his family in raid by Onodaga chief Tadodaho. Despite this, he follows his spiritual guide, the Peacemaker, on a mission to bring unity to the five clashing tribes that would form the Iroquois Nation. Concluding with historical notes and a song on CD,

Hiawatha and the Peacemaker

is a vivid, authentic tale that older readers won't soon forget.
My Heart Fills with Happiness

by

Monique Gray Smith; illustrated by Julie Flett

Upbeat but never sappy, this mixed-media board book is framed by a repeated sentence: "My heart fills with happiness when…" Completing that sentence are a range of life's simple joys, both universal (seeing the face of a loved one) and specific (smelling baking bannock), leading to a concluding question that children can consider after the last page has been turned: "What fills your heart with happiness?"
When Turtle Grew Feathers: A Folktale from the Choctaw Nation

by

Tim Tingle; illustrated by Stacey Schuett

Energetic cartoon illustrations and a tricksy turkey antihero are just a few of the appealing elements that make this picture book -- a Choctaw version of the fabled race between the tortoise and the hare, spun by veteran storyteller Tim Tingle -- a rambunctious, crowd-pleasing readaloud.
Contact your librarian for more great books!
If you are having trouble unsubscribing to this newsletter, please contact the Millburn Free Public Library at
973-376-1006, 200 Glen Avenue, Millburn, NJ 07041