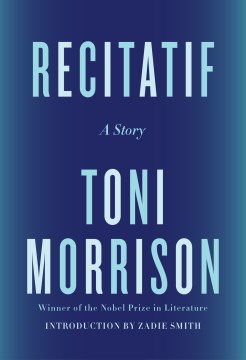 Recitatif : a story
by

Toni Morrison
In this 1983 short story about race and the relationships that shape us through life, Twyla and Roberta, friends since childhood who are seemingly at opposite ends of every problem as they grow older, cannot deny the deep bond their shared experience has forged between them.
Memphis
by

Tara M. Stringfellow
Told over the course of 70 years, this spellbinding debut novel traces three generations of a Southern Black family and one daughter, who, channeling her rage into art, discovers with the power of her paint brush, she can change her family's legacy.
Black girls must be magic : a novel
by

Jayne Allen
Tabitha Walker is pregnant, single and exhausted from work, preparing for the baby and her on-and-off-again boyfriend, who has come back into her world with some surprising demands, in the second novel of the series. 25,000 first printing.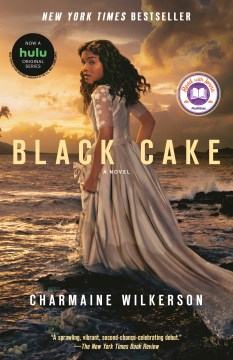 Black cake : a novel
by

Charmaine Wilkerson
Two estranged siblings try to reclaim the closeness they once shared while trying to piece together their late mother's life story and fulfill her last request of sharing a traditional Caribbean black cake "when the time is right."
Yinka, where is your huzband?
by

Lizzie Damilola Blackburn
A 30-something, Oxford-educated, British Nigerian woman with a high-paying job and good friends, Yinka, whose aunties frequently pray for her delivery from singledom, must find a date for her cousin's wedding with the help of a spreadsheet and her best friend.
Wahala : a novel
by

Nikki May
When charismatic Isobel explodes into their close-knit group, at first seemingly bringing out the best in each woman, Boo, Simi and Ronke, three Anglo-Nigerian best friends, find their close friendship starting to crack as this lethally glamorous woman wreaks havoc on their lives. 125,000 first printing.
The violin conspiracy
by

Brendan Slocumb
When, right before the cutthroat Tchaikovsky Competition – the Olympics of classical music, his priceless Stradivarius is stolen, with a ransom note for five million dollars in its place, Ray McMillian must piece together the clues to reclaim the violin before it's too late.