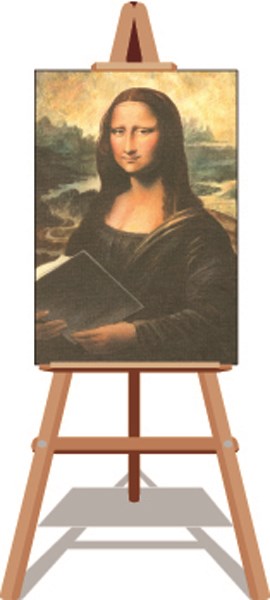 Become a master of whatever it is that sparks your creativity when you join the Adult / High School Winter Reading Program starting January 9, 2011. Pick out a FREE BOOK (while supplies last) courtesy of the Friends of the Library when you sign up at the information desk. Every book you read or listen to will earn a weekly raffle ticket. Read or listen to 3 books and complete one Master Challenge to earn a raffle ticket for a grand prize.  What is a master challenge? Well, any novice can find a book to read of their choice - the master has the confidence to go beyond their comfort zone to explore interesting new genres and literary formats - the challenges are listed below. Credits for reading books can be earned by coming to selected library events. You can sign up for these events by clicking on the links below.
Just when you think it couldn't get any better - it does. Every time you come to the library between January 9th and February 28  you can play PLINKO - and  win great prizes from local merchants.  The Great Frame Up has supplied us with a fine art print which will be gradually revealed in January and February . Correctly guess the artist and the name of the print to get a raffle ticket for a chance to win the picture and 20% off material costs of having it framed.   
Cooking Class at Le Titi de Paris
Metropolis Theater Tickets
DVD Player
Buffalo Wild Wings Gift Certificate
Special Events Earn Book Credits.
Master Portraiture
 - Portraiture is a painting or artistic representation of a person. Challenge read a biography.
Master Minimalism
- Minimalism describes movements in art where the work is stripped down to its most fundamental features.  Challenge read a magazine.
Master Art Deco
- Art Deco was a popular design movement from 1920 until 1939 that was characterized by linear decorative designs. This period was also the Golden Age of Detective Fiction.  Challenge read a mystery.
Master Pop Art
- Pop Art was an art movement in the 1950's to 1970's that incorporated modern culture and mass media.  Challenge read a new book of your choice.
Master Post Modernism -
Post modernism was a late 20th century movement that aimed to remove divisions between art, popular culture, and the media.  Challenge read, listen or view a book or movie using my media mall.
Master the Art of Reading
- Challenge read or listen to a book from our displays.