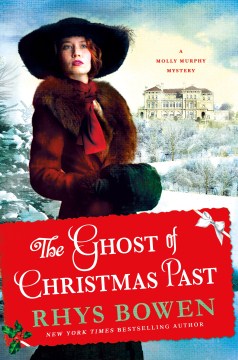 The Ghost of Christmas Past
by

Rhys Bowen
Molly Murphy Sullivan has had a difficult 1906. Now, just before Christmas, she's s

truggling with depression in the aftermath of physical and emotional trauma that led to a miscarriage. When the semi-retired private detective's family plans for the holiday suddenly change, she, her police detective husband Daniel, and their two-year-old son end up at a Hudson River mansion. There, they become embroiled in a mystery when a 13-year-old girl appears on Christmas Eve, claiming to be their hosts' long-missing daughter.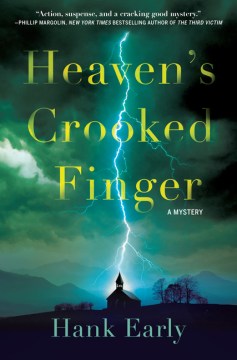 Heaven's Crooked Finger
by

Hank Early
In this gritty debut novel, the 1st in a new series, private detective Earl Marcus returns home to the North Georgia mountains, a place he never wanted to see again. He's there to visit "Granny," a dying black woman who took him in when his father, a fundamentalist Christian pastor fond of snake handling, kicked him out. But his visit unearths secrets and danger, as he learns his estranged brother now pastors his father's old church, hears rumors that his recently deceased dad has risen from the dead, and learns that local teenage girls have been disappearing, only to return with strange tattoos. Fans of John Hart will want to snag this richly described book set in a small southern town.
The Deep Dark Descending
by

Allen Eskens
After his wife died four years ago in a hit-and-run accident,

Minneapolis police detective Max Rupert was devastated. When he receives evidence that she was murdered, he's stunned.

Driven by the need for justice (and maybe

vengeance

), Rupert tries to find the men responsible (there are at least three) and wrestles with a decision that could change his life forever. Flipping back and forth between the present (where Max and a man fight in a frigid, snowy clearing) and the events of the previous three days, which lead up to that fight, this 4th Max Rupert novel features a suspenseful plot, complex characters, and an evocative setting.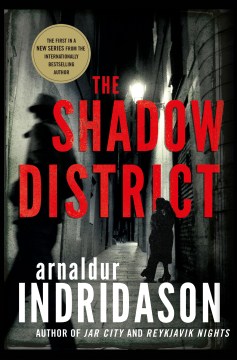 The Shadow District
by

Arnaldur Indridason
When

a 90-year-old man

is smothered to death, retired

Reykjavik

police detective Konrad is asked to look into the case by an old friend on the force. He soon discovers that the death is linked to the murders of two women years ago, during the occupation of Iceland by Allies in World War II, and that some locals claimed the killings were the work of the "hidden people" of Icelandic folk tales. This fascinating 1st in the Reykjavik Wartime series by the bestselling author of the Erlendur Sveinsson mysteries is a good bet for fans of parallel storylines, evocative settings, and well-plotted tales.
Cast Iron
by

Peter May
In this stellar final book of six in the Enzo files, 56-year-old Scottish forensic expert Enzo Macleod once again investigates a cold case taken from a book written by his ambitious future son-in-law. In 1989 in western France, a wealthy young woman out for a walk disappeared; in 2003, her skeleton was found nearby. Digging into the woman's past in 2011, Enzo stirs up trouble; someone wants things left alone and might hurt Enzo's family if he doesn't. Readers who enjoy suspenseful, fair-play mysteries will want to pick up

Cast Iron

.
Dying to Live: A Detective Kubu Mystery
by

Michael Stanley
In Botswana, the corpse of an elderly Bushman, whose organs appear to belong to a much younger man, is stolen from the morgue. Assistant Superintendent David "Kubu" Bengu investigates and finds that the stolen body might be connected to a witch doctor and a missing University of Minnesota researcher documenting the oral traditions of the area. If you enjoy the Botswana setting of The No.1 Ladies' Detective Agency books and don't mind a less cozy feel, check out the engrossing Detective Kubu mysteries, of which this is the 6th entry.