Calling All Patrons. . .
Do you have a book you would love to recommend to other patrons? We
would like to hear from you! Please click on the link below and fill out the form. (Your title should be part of the Avon Lake Library collection.) The review may be posted in the library for patrons who are looking for book suggestions.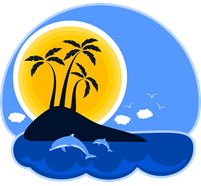 The King's Witch

by

Tracy Borman

It's England in 1603, and Frances Gorges has learned to use flowers and herbs to become a much-loved healer. When King James of Scotland succeeds to the throne, his intolerant Puritanism sees witchcraft in many of the old customs―punishable by death.

Frances is a ready target for the twisted scheming of the Privy Seal, Lord Cecil. Frances is surrounded by danger, finding happiness only with the King's precocious young daughter, and with Tom Wintour, the one courtier she feels she can trust.

But is he all that he seems?
The Verdun Affair: A Novel

by

Nick Dybek

A sweeping, romantic, and profoundly moving novel, set in Europe in the aftermath of World War I and Los Angeles in the 1950s, about a lonely young man, a beautiful widow, and the amnesiac soldier whose puzzling case binds them together even as it tears them apart. From the bone-strewn fields of Verdun to the bombed-out cafés of Paris, from the riot-torn streets of Bologna to the riotous parties of 1950s Hollywood,

The Verdun Affair

is a riveting tale of romance, grief, and the far-reaching consequences of a single lie.
The Summer Wives

by

Beatriz Williams

Twenty years after a murder at her family's tony Long Island Sound summer enclave, an expatriate actress returns to right a terrible injustice and heal her broken heart.

A

spellbinding novel of romance, murder, class, power, and dark secrets set in the 1950s and '60s among the rarified world of a resort island in the Long Island Sound.
The beguiled : a novel

by

Thomas Cullinan

Wounded and near death, a young Union Army corporal is found in the woods of Virginia during the height of the Civil War and brought to the nearby Miss Martha Farnsworth Seminary for Young Ladies. Almost immediately he sets about beguiling the three women and five teenage girls stranded in this outpost of Southern gentility, eliciting their love and fear, pity and infatuation, and pitting them against one another in a bid for his freedom. But as the women are revealed for what they really are, a sense of ominous foreboding closes in on the soldier, and the question becomes: Just who is the beguiled?
Lucky Us: A Novel

by

Amy Bloom

Starring:

Eva Logan, who's been abandoned by her mother, and Iris Acton, the half-sister she's just met.



What happens:

Iris, who dreams of becoming a movie star, heads for Hollywood with Eva in tow. Together, they embark on a series of adventures that take them across the United States (and back again) during the Great Depression, World War II, and beyond.



Reviewers say:

In a starred review,

Kirkus Reviews

calls this a "

hard-luck coming-of-age story with heart."
Blood & Beauty: The Borgias

by

Sarah Dunant

What it's about:

When Spanish cardinal Rodrigo Borgia becomes Pope Alexander VI in 1492, he immediately puts into play his most promising pawns -- his illegitimate children, Cesare and Lucrezia.



Why you might like it:

Blood and Beauty

(and its sequel,

In the Name of the Family

) traces the meteoric rise of a Renaissance-era dynasty.



Who it's for:

readers who enjoyed Hilary Mantel's depiction of Thomas Cromwell in

Wolf Hall.
Homegoing: A Novel

by

Yaa Gyasi

Introducing:

half-sisters Effia and Esi, born in the 18th-century Asante Empire (now Ghana).



Why you might like it:

This debut chronicles, in haunting vignettes, seven generations as Effia becomes the mistress of a British slave-trader and Esi survives the Middle Passage only to live out her days in bondage on an American plantation.



For Fans of:

African-American family sagas such as Alex Haley's

Roots

or Lalita Tademy's

Cane River.
Bittersweet

by

Colleen McCullough

What it is:

a sweeping family saga set in early-20th-century Australia.



Featuring: the Latimer sisters, two sets of twins from Corunda, New South Wales. Edda and Grace, Heather and Katherine all enroll in a nurse training program, although their motives for doing so differ.



Try this next:

Thomas Keneally's

The Daughters of Mars

, another richly detailed novel about Australian sisters whose decision to pursue nursing careers takes them far from their rural hometowns.
Vanessa and Her Sister: A Novel

by

Priya Parmar

What it is:

a character-driven novel about the loving but complicated relationship between sisters Virginia Woolf and Vanessa Bell, told from Vanessa's point of view.



Read it for:

a vibrant and richly detailed depiction of the Bloomsbury group, their larger-than-life personalities and their interpersonal dramas.



You might also like:

Susan Sellers'

Vanessa and Virginia

, which covers similar ground.
Contact your librarian for more great books!
Avon Lake Public Library

32649 Electric Blvd.
Avon Lake, Ohio 44012
440-933-8128
alpl.org