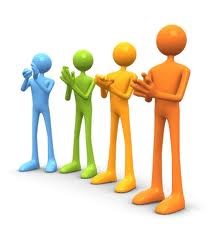 May is a month of dedication.  We have days named in honor of mothers, those who lost their lives in war, and the armed forces.  It is also the month in which we start to honor those who are graduating at various levels of education.  College seniors are preparing to head out into the world, and high school seniors are finishing up their schoolwork as they prepare for entering adulthood.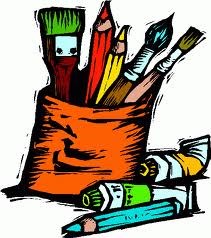 Draw Something is the biggest thing to hit mobile devices recently.  It is a great way to have some drawing fun with friends.  Are you looking for other drawing apps? Here are some recommendations for apps you can use solo or with others:
Color Uncovered -
This is a fun and educational e-book allows users to discover more about color and how our eyes are constantly tricking us to see things that may not actually actually there.
PaintJoy -

Besides drawing this app has the ability to play back all your brush strokes from the beginning, which allows for your drawing
to come to life all over again.
Pencil Box -
This app
consist of only necessary things: eight pencils, eraser and canvas to draw on. Try it out - maybe it will become you favorite!
Sketchbook Mobile -
This powerful drawing and painting app will allow you to create new graphics or edit existing graphics.
TouchPaint -
TouchPaint is similar to Microsoft Paint but designed to use with fingers or stylus, allowing you to create drawings or edit images.
NOTE: All applications are available through the Apple Store or the Android Markeplace.
Tech Tales from the Cumberland Public Library

The library has a new Pinterest account!  This picture-based social networking site allows the library to share information about programs, books and other library-related things with virtual scrap books, or boards, highlighting all the great things available at the Cumberland Public Library.  Join us on Pinterest at http://pinterest.com/cumberlandpl/ .  Let us know if there is a new area you think we should explore with pinned pictures on a board.  Share some of our pinned pictures on a board of your own.  Follow us today!
Calling all eBook Readers!
Do you like to use your Kindle, Nook, or other eBook device for your reading?   You might already know that you can borrow free books through the
Ocean State Library eZone
.  All you need is your library card, and you are good to go.  Did you also know that you can recommend book titles for inclusion in the eZone collection.  All you have to do is complete
a short recommendation form
to bring your titles of interest to those who order the eBooks.  If you would like to try reading an eBook, you can also sign up to borrow one of the library's circulating Nooks.  You can do so by stopping at any public service desk in the building, calling the library at 333-2552, or with
an email
that includes your name, your phone number, and your preference for using a black and white or color Nook.
Outside The Game of Thrones
If you can't seem to get enough of
Game of Thrones
, you may want to check out some of these reads in order to delve into similar fantasy worlds.  Enjoy!
The Sword of Shannara
-
Terry Brooks; illustrated by the Brothers Hildebrant
Publisher:
Ballantine Books

Check Library Catalog
Pub Date:
5/1/1995

ISBN-13:
9780345314253

ISBN-10:
0345314255

Epic Fantasy. In the millennia since the "Great Wars," when nuclear holocaust devastated Earth, humankind has mutated into four races--Men, Dwarves, Gnomes, and Trolls--while Elves, who went into hiding thousands of years ago, have begun to come out of seclusion. Technology is lost, but magic has taken its place. When Half-Elven Shea Ohmsford encounters Allanon, the last of the Druids, he learns that the dreaded Warlock Lord has returned to the land--and that he's after Shea, the only one capable of wielding the Sword of Shannara. The problem is, the Warlock Lord has the sword. Can Shea retrieve it and defeat his enemy? Be sure to read this book, originally published in 1977 and the 1st book in the Shannara series.
The Runelords : the sum of all men
-
David Farland

The first book in an epic fantasy saga follows a young prince-wizard and his guard on a journey to a far-flung fiefdom to marry a princess, a journey that soon becomes a matter of life and death. 100,000 first printing.
Wizard's first rule
-
Terry Goodkind

In the first installment of an epic fantasy series, an unearthly adversary descends on an idyllic fantasy world, corrupting magic against good and slaughtering innocents, and only a single man can stop him. $100,000 ad/promo.
The eye of the world
-
Robert Jordan
Publisher:
T. Doherty Associates

Check Library Catalog
Pub Date:
10/01/1993

ISBN-13:
9780812511819

ISBN-10:
0812511816


Relates a tale of the bestial Trollocs, the witch Moiraine, and three boys, one of whom is fated to become the Dragon--the World's only hope and the sure means of its destruction.
The lord of the rings
-
J. R. R. Tolkien
Publisher:
Houghton Mifflin Co.

Check Library Catalog
Pub Date:
09/15/1999

ISBN-13:
9780618002221

ISBN-10:
0618002227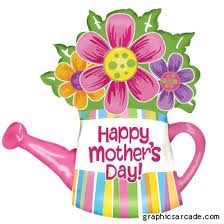 Mother's Day is quickly approaching.  Are you looking to make that special gift to give her?  Visit some of these websites to get some great creative ideas of the things you can make: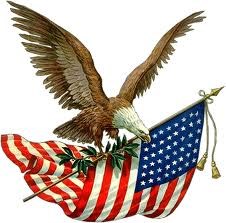 May ends with the celebration of Memorial Day, which honors those who have fallen fighting for our country.  If you are looking for ways to learn more about the holiday and how to observe it, you can visit these sites: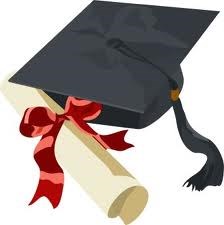 With graduation ceremonies right around the corner, you might be looking for some ideas to celebrate the event. Check some of these great resources to help with planning your parties: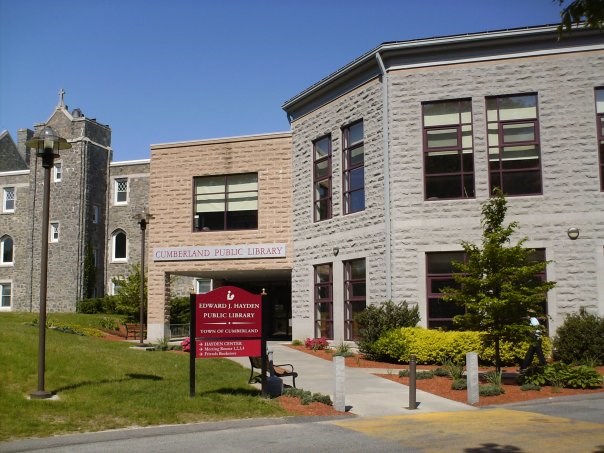 Are you looking for ways to keep up with what is going on a the library?  Don't forget to subscribe to us at the following sites and get direct feeds about all of our important events and news: