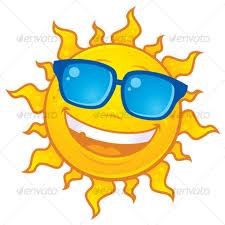 Summer is now in full bloom, and we are settling into the festivities of Independence Day and enjoying vacation time with our loved ones.  The warm weather is encouraging us to make the most of outside activities.  Whether it is hiking the trails on the monastery grounds or heading to the beach, we can make the most of fun in the sun.  If you need a place to keep cool, remember that the library is air conditioned and filled with all sorts of activities to celebrate summer reading, whether you are a child, a teen, or an adult.  Stop in at any of our public service desks for more information as to how you can participate.
Who doesn't like to bring a book to the beach or read in a hammock in the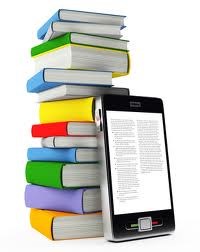 back yard?  One of the challenges is worrying about getting that pesky sand into the pages or book cover.  One way around that would be to read an e-book with your mobile device.  And you can do just that ... and even access books for free with the following mobile apps:
Overdrive Media Console
provides access to the library's collection of e-books and audiobooks.  You can search for titles in the catalog, check them out, and download them directly through your mobile device.
Bookster
is a read-along storytelling app that reads to your kids, records and plays their voices, and teaches vocabulary along the way.
Classicly
gives you 23,469 classic books and 2,947 audiobooks. An entire library at your fingertips, instantly.
iBooks
is a free app that works only with Apple devices.  While some of the titles do come with a fee.  There are almost 20,000 free titles available for access.
Project Gutenberg
, a repository of hundreds of classics in digital format, has a mobile interface.  This page provides information about the various ways you can access the books from e-readers and mobile devices.
Tech Tales from the Cumberland Public Library

The Cumberland Public Library is offering three series of weekly computer workshops for adults. Each series will offer opportunities to learn basic computer skills relating to Microsoft Office software or the use of various free tools available online. The schedule of sessions is as follows:
Tech Tuesdays at 10:00 am
July 10 – Internet

July 17 – Learn to Tweet with Twitter

July 24 – LinkedIn

July 31 – Microsoft Word

August 7 – Microsoft Excel

August 14 – Microsoft Excel 2

August 21 – Microsoft Publisher

August 28 – Microsoft PowerPoint

September 4 – Microsoft Access

September 11 – Facebook

September 18 - Email with Gmail
Tech Thursdays at 6:00 pm
July 12 – Internet

July 26 - Email with Gmail

August 2 – Microsoft Word

August 9 – Microsoft Excel

August 16 – Microsoft Excel 2

August 23 – Microsoft Publisher

August 30 – Microsoft PowerPoint

September 6 – Microsoft Access

September 13 - Facebook
Sessions will include an interactive presentation as well as hands-on experience with the highlighted application. Participants are welcome to use the library's computers or they can bring their own laptop from home as long as their machine has the highlighted Microsoft Office programs and are WiFi capable. Those interested in registering for the workshops or to ask questions about the series can call the library at 333-2552 x128 or can email Aaron at
Stories of the Birth of a Nation
Johnny One-Eye : a tale of the American Revolution
-
Jerome Charyn
Publisher:
W.W. Norton & Co.

Check Library Catalog
Pub Date:
02/28/2008

ISBN-13:
9780393064971

ISBN-10:
0393064972

A madcap alternate-history account of the American Revolution finds young double agent John Stocking searching for clues about his mysterious birth while outmaneuvering a flamboyantly cunning George Washington and falling in love with Manhattan's most coveted harlot. 15,000 first printing.
Seven days in June : a novel of the American Revolution
-
Howard Fast
Publisher:
Carol Pub.

Check Library Catalog
Pub Date:
08/01/1994

ISBN-13:
9781559722568

ISBN-10:
1559722568


The Battle of Bunker Hill is seen through the eyes of an English doctor seeking America's promise of freedom, in a dramatic retelling of the bloody battle between the makeshift American army and the British Grenadiers. 35,000 first printing. $35,000 ad/promo. Tour.
To try men's souls : a novel of George Washington and the fight for American freedom
-
Newt Gingrich, William R. Forstchen and Albert S. Hanser
Publisher:
Thomas Dunne Books

Check Library Catalog
Pub Date:
10/20/2009

ISBN-13:
9780312591069

ISBN-10:
0312591063

The former House speaker and his coauthor in the best-selling Civil War and World War II series present a tale inspired by the services of George Washington, Thomas Paine and Jonathan Van Dorn during the Revolutionary War. 250,000 first printing.
Dark eagle : a novel of Benedict Arnold and the American Revolution
-
John Ensor Harr
A stirring, dark novel of one of the nation's most notorious traitors traces his rise to prominence as Dark Eagle, a military man both feared and revered by his Indian enemies, and his treasonous attempt to sell out three thousand American troops. 17,500 first printing. Tour.
Someone knows my name
-
Lawrence Hill
Publisher:
W.W. Norton & Co.

Check Library Catalog
Pub Date:
11/30/2007

ISBN-13:
9780393065787

ISBN-10:
0393065782

Dreaming daily of escaping her life of slavery in South Carolina and returning to her African home, slave Aminata Diallo is torn from her family when she is sold and thrown into the chaos of the Revolutionary War, during which she helps create a list of black people who have been honored for their service to the king. 25,000 first printing.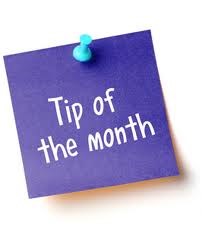 If you are searching for a position  because you are unemployed, one of the best online tools you can get involved with is LinkedIn, which is a social media site that is dedicated to the professional arena. You can share all sorts of information about your work experience, training, and education.  If you would like to learn more about the tool, register for our LinkedIn Workshop, which is scheduled for Tuesday, July 24 at 10:00 am.
Did you know that July 2 is World UFO Day?  If you were interested in learning a bit more about UFOs, check out some of these fun sites: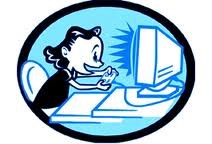 If you didn't already know it, the library has a great collection of video games for you to check out.  Playstation 2 & 3, Xbox, and Wii platforms are all represented.  Each family can take up to two games per week. For more information about video games, you can get a lot at these sites: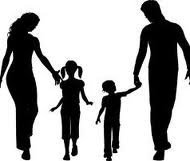 We recently celebrate Mothers Day and Fathers Day.  Did you know that there is also Aunt/Uncle Day?  It is celebrated on July 26.  Here are some great sites to highlight how wonderful aunts and uncles are: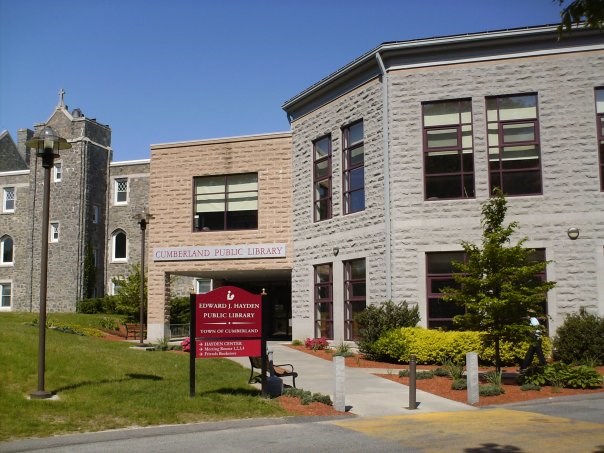 Are you looking for ways to keep up with what is going on a the library?  Don't forget to subscribe to us at the following sites and get direct feeds about all of our important events and news: