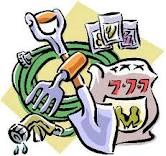 Even with the mild winter we had this year, we are all happy to see spring is quickly approaching.  March is the harbinger of the season of rebirth.  Area birds will be returning as flowers, leaves, and other splashes of color add excitement to our environment.  You can help that along by stopping in to check out some gardening books or participate in some of the programs the library is offering to help with getting your garden started.  Call the Reference Desk at 333-2552 x2 for more information.
Spring is the season of new horizons, and one of the best things to expose children to is literature. 

Entertainment Weekly

recently offered a list of "5 Fabulous Kids' Book Apps" that will help make reading fun and interactive.  Here are their recommendations:
The Fantastic Flying Books of Mr. Morris Lessmore -
Louisiana-based animation studio Moonbot introduces users to a story where a man is swept by a storm into a world of fluttering books.

Alice -
This is a digital presentation of a pop-up book with all sorts of fun, interactive twists as users get to enjoy the classic

Alice's Adventures in Wonderland

.  The app also includes a shorter bedtime version of the story.

Marcel the Shell with Shoes on: Things about Me -
Everyone's favorite talking shell introduces users to a number of fun short tales in the manner that made him so popular on YouTube.

The Bippolo Seed and Other Lost Stories -
Users will find themselves diving into a series of lost Dr. Seuss stories with this fun app.  You can never go wrong with Dr. Seuss!

Pat the Bunny -
This fun app is designed for the youngest of users and introduces them to simple techniques for using devices, such as finger-swipes.  There are also options to color each page.
NOTE: All applications are available through the Apple Store.
Tech Tales from the Cumberland Public Library

Speaking of new things, did you know that the library has a number of online free services that you can subscribe to for free just with your Cumberland library card?  Check out some of the options on the library's website!  They include the following:
Learning Express - Online practice tests for college entrance exams, high school equivalency, professional exams, math and English skills and more.


Mango Languages - Learn a new language this year. From basic to comprehensive, over 20 languages to choose from!

Tutor.com - Get live homework help from real tutors and teachers! Available Sunday - Saturday from 2:00 pm to 10:00 pm for grades K-12 and College Intro.

Universal Class - With a growing catalog of almost 600 video-based courses with real instructors covering topics from bookkeeping to painting.

The Cumberland Public Library is offering three series of weekly computer workshops for adults. Each series will offer opportunities to learn basic computer skills relating to Microsoft Office software or the use of various free tools available online. The schedule of Web Weekend sessions is as follows: 
March 3 – Facebook 

March 17 - Email
Sessions, which run on Saturdays from 10:00-11:30 am, will include an interactive presentation as well as hands-on experience with the highlighted application. Participants are welcome to use the library's computers or they can bring their own laptop from home as long as their machine has the highlighted Microsoft Office programs and are WiFi capable. Those interested in registering for the workshops or to ask questions about the series can call the library at 333-2552 x128 or can email Aaron at
acoutu@cumberlandlibrary.org
.
When Perfection Goes Horribly Wrong
With
The Hunger Games
making it to the big screen later this month, we are sure that you would love to find other books that are similar to this futuristic action adventure.  Check out some of these fun reads from the library and do just that!
Girl in the arena : a novel containing intense prolonged sequences of disaster and peril
-
Lise Haines
Publisher:
Bloomsbury

Check Library Catalog
Pub Date:
10/13/2009

ISBN-13:
9781599903729

ISBN-10:
1599903725

When a gifted young fighter kills Lyn's seventh father and takes possession of her dowry bracelet, which means she must marry him, Lyn is forced to enter the arena on live TV to face her father's murderer in mortal combat in order to win her freedom--and seek her revenge.
The condemned
-
Rob Hedden, Andy Hedden and Scott Wiper
Publisher:
Pocket Books

Check Library Catalog
Pub Date:
03/27/2007

ISBN-13:
9781416548034

ISBN-10:
1416548033


In the not-so-distant future, an online reality show takes ten contestants, all of whom have been condemned to death, and drops them on a deserted island, where each player is offered their freedom if they can survive by killing off the remaining players.
Publisher:
Leisure Books

Check Library Catalog
Pub Date:
01/27/2009

ISBN-13:
9780843960891

ISBN-10:
0843960892


When a group of people come to a lush, deserted island to compete on a popular reality TV show, they soon discover that they are being eliminated from the game permanently and violently when they fall victim to the monstrous half-human creatures that live in the jungle. Original.
The running man
-
Stephen King
In a novel set in the very near future, a man seeks to beat the odds and survive his participation in the nefarious TV game show called "The Running Man".
The crimson labyrinth
-
Yūsuke Kishi, Masami Isetani and Camellia Nieh
Publisher:
Vertical

Check Library Catalog
Pub Date:
10/31/2006

ISBN-13:
9781932234114

ISBN-10:
193223411X

Twelve strangers are kidnapped and spirited away to Australia where they discover they have been recruited into a savage reality show that makes Survivor look like an episode of MTV Cribs.
Lost and found
-
Carolyn Parkhurst
Publisher:
Little, Brown and Co.

Check Library Catalog
Pub Date:
06/13/2006

ISBN-13:
9780316156387

ISBN-10:
0316156388

Thrown together in a high-stakes, televised contest, seven unlikely couples--including two flight attendants, born-again Christians, and two former child stars--participate in a reality show in which they scour the globe in search of love and treasure. By the author of The Dogs of Babel. 175,000 first printing.
Winning Mars
-
Jason Stoddard
Publisher:
Prime Books

Check Library Catalog
Pub Date:
11/16/2011

ISBN-13:
9781607012160

ISBN-10:
1607012162


Battle royale
-
Koushun Takami and Yuji Oniki
Publisher:
Viz Media

Check Library Catalog
Pub Date:
02/26/2003

ISBN-13:
9781569317785

ISBN-10:
156931778X


In a country ruled by a ruthless totalitarian government, a group of ninth-grade students are confined to a small isolated island, armed only with a map, some food, and various weapons, where they are forced wear special exploding collars and must fight each other for three days until only one survivor remains, as part of the ultimate in reality television. Original.
Darwin's Race
-
Brian Ullmann
Publisher:
Independent Pub Group

Check Library Catalog
Pub Date:
05/01/2009

ISBN-13:
9781934755075

ISBN-10:
1934755079

Surviving Antarctica : reality TV 2083
-
Andrea White

While reenacting Robert Scott's expedition to the Antarctic in 1912 for a game show, a group of daring television contestants must retrace his every step in order to win the prize--and not end up with the same results as the doomed Scott party.

March is National Craft Month.  Visit some of these websites to get some great creative ideas of the things you can make: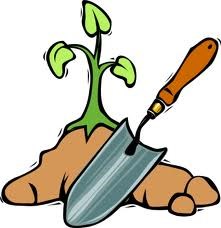 If you were looking to take advantage of the approaching nice weather to garden in your yard, you might want to check out some of these websites: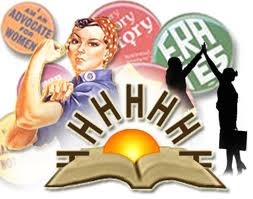 March is also Women's History Month.  Check some of these great resources to learn more about the things that woman have contributed to America: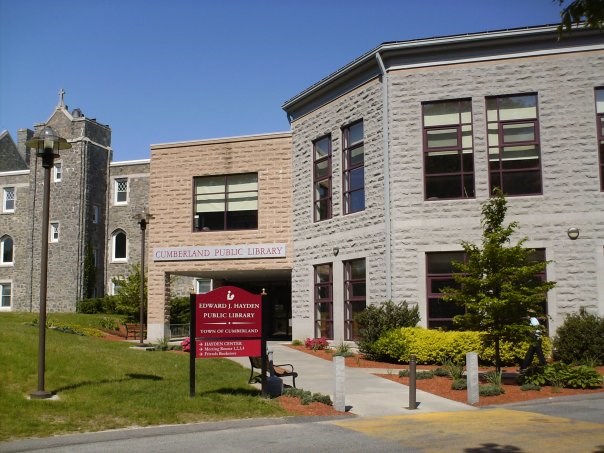 Are you looking for ways to keep up with what is going on a the library?  Don't forget to subscribe to us at the following sites and get direct feeds about all of our important events and news: