Being Thankful for Technology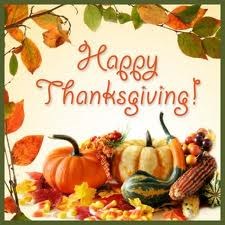 As we settle into November, we can't help but find ourselves thinking about what we have to be thankful for.  We are all lucky to have our loved ones close.  Most of us can say that we are also thankful for how technology has made our lives easier.  Whether it is using the Internet to get a phone number or an address to just storing our music on our iPods, we have quick and easy access to all sorts of things ... and we can carry that access around in our pockets.
While we know that thanksgiving is really about being thankful, food also plays a big role in holiday celebrations.  If you are one of those folks who could use a bit of help with the food preparation department, check out some of these great phone app suggestions to help you create that masterpiece of a feast:

Allrecipes.com: Tired of the same boxed stuffing or limp veggies? This free app will let you choose by dish type (appetizers, drinks, side dish), ingredients, or how long it takes to prep. For those with dietary restrictions, there are options like low carb, high fiber, low sodium, or no dairy. Have absolutely no clue what you want? Shake your phone or hit "spin" and AllRecipes.com will spit out a random suggestion. Epicurious has a similar setup; the full-screen cook book view looks particular good on the iPad.
Chow Thanksgiving Dinner Coach: If this is your first time preparing Thanksgiving dinner, the Chow app will walk you through dishes like roasted turkey, apple and sage stuffing, sauteed green beans, and more. It will also help you set up a shopping list.
Grocery iQ: If you're hesitant to send someone out to buy those last-minute ingredients for fear that they'll pick up the wrong brand, size, or flavor, Grocery iQ will let you scan specific grocery items with your iPhone's camera and share those items via the "List Sharing" feature. You can assign certain items to certain stores, sort by aisle, and integrate coupons. Phones will need iOS 4.0 or higher for the barcode scanning to work.
Vintage Chart+: Maybe you're not a whiz in the kitchen, and have opted to bring a bottle of wine for your guest. But which bottle to choose? Vintage Chart+ was developed by the staff of Wine Spectator magazine and includes charts to help you decide which wine is best. Hello Vino is a similar app, which lets you choose a wine for a meal or particular food, for a special occasion, taste preference, or from a specific region. If you already have a wine, Hello Vino will tell you which food pairings are best.
Thanksgiving Prayers Free: "Does someone want to say grace?" Usually, that request is met with blank looks in my family until someone can stop staring down the food long enough to recall a blessing from years past. If prayers are your thing, this app will give you a variety of options. You can even "shake for a random prayer" and give thanks before the turkey coma sets in.
OpenTable: If all else fails, you can always make reservations. OpenTable has a plethora of top-rated restaurants in its database for a variety of cities around the country. Search by specific restaurant, type of food, or price, and book right within the app – if everything's not all booked up, that is.
Tech Tales from the Cumberland Public Library

The library has some great online services for you to access for free.  All you need is your library card, and you can delve into the wonderful world of ebooks, downloadable music, and even online classes.
Since last April, the library has subscribed to a service called
Freegal
, which provides free downloadable music to you. This database collects hundreds of songs from the Sony catalog. You can download up to three songs a week for your iPod or MP3 device and keep them for as long as you want.  Songs include those in the most recent episodes to classic and country music selections.
If you have a Kindle ebook reader and have been bummed out because your device does not work with the eZone, our free downloadable service for the public library users in RI, the good news is that has changed.   You can now download any of almost 4,000 titles for your Kindle reader in the
eZone
.  Check out your next book today!
The library has also just started providing access to
Universal Classes
, a powerful new online continuing education service for library patrons. With a growing catalog of over 540 video-based courses, Universal Class is free to library patrons either within the library or from home using your Cumberland Library card. With real instructors guiding the learning, engaging, a collaborative learning environment, graded lesson tests, certificates of achievement and Continuing Education Units available for selected courses, students will be able to choose from subjects such as Exercise and Fitness, Entrepreneurship, Arts and Music, Home and Garden Care, Cooking, Computers and Technology, Health and Medicine, Homeschooling, Job Assistance, Law and Legal, Parenting and Family, Pet and Animal Care…plus 100′s more
Tech Tuesdays Computer Workshops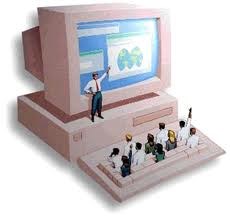 The library is offering a series of weekly computer workshops for adults starting on Tuesday, October 18. The series, called Tech Tuesdays, is being presented by the library's new assistant director, Aaron Coutu. Each session starts at 10:00 am and will focus on a different application.
The goal of the series is to provide basic computer skills for amateur computer users. The schedule of sessions is as follows:
October 18 — Microsoft Word

October 25 — Microsoft Excel

November 1 — The Internet

November 8 — Email

 

November 15 – Facebook
Sessions will include a presentation as well as hands-on experience with the highlighted application. Participants are welcome to use the library's computers or they can bring their own laptop from home as long as their machine has Microsoft Office and WiFi capable. Those interested in registering for Tech Tuesday sessions or to ask questions about the series can call the library at 333-2552 or can email Aaron at acoutu@cumberlandlibrary.org .  You can also feel free to contact Aaron about setting up one-on-one computer training sessions if that is your preference.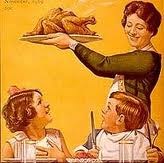 Now if you are looking to just browse through some websites for recipe ideas, check out some of these suggestions: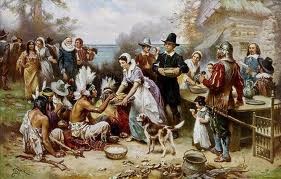 Are you looking to learn a little bit more about the history of Thanksgiving?  Check out these sites: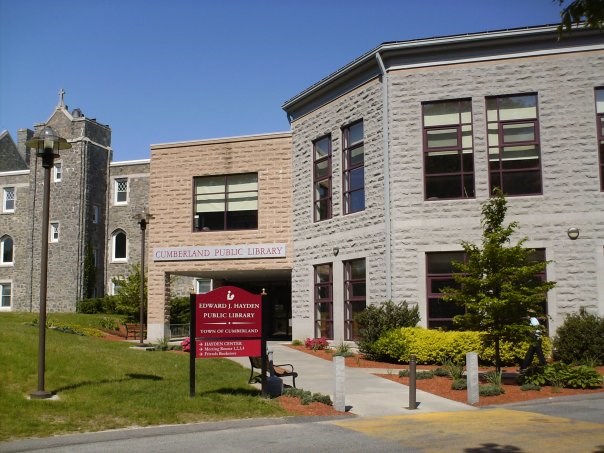 Are you looking for ways to keep up with what is going on a the library?  Don't forget to subscribe to us at the following sites and get direct feeds about all of our important events and news: