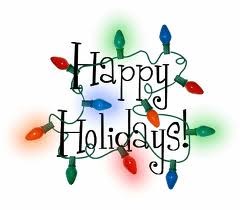 As the year comes to a close, we find ourselves with opportunities to mingle with friends and family to celebrate all sorts of holiday sand special events.  The staff of the Cumberland Public Library would like to wish you and your loved ones the best for this holiday season as well as for the new year.
One of the most stressful part of the holiday season is the hunt for the perfect gift.  Check out these apps for your mobile device because some of them might make the process a lot easier.
Tech Tales from the Cumberland Public Library

We are going to be offering another round of Tech Tuesdays computer workshops starting in January.  The sessions will be looking at Microsoft Word and Excel as well as the Internet, email, and Facebook.  We would like to know what you would like from the workshops: What topics should be covered?  When should we offer the sessions? Please fill out this
survey
to help us plan the next set of Tech Tuesdays workshops.  You can also schedule one-on-one training with various computer programs with Aaron Coutu, our Assistant Director/Technology Coordinator by contacting him at
acoutu@cumberlandlibrary.org
or 333-2552 x128.
Are you looking for an opportunity to try out an e-reader to see if you would like one?  Would you like a chance to jump ahead on the waiting list for some of today's bestselling books?  Stop at the Circulation or Reference Desks to ask about our Nook Loaning Program, which will allow you to check out a Nook ebook reader loaded with a number of today's most popular titles for a week.
If you are looking for some suggestions as to which products are the best when looking for electronics this holiday season, stop into the Reference area at the library and take a look at the December issue of
Consumer Reports
.  From TVs to DVD players and e-readers to  CD players, this reliable source covers what devices have the best ratings on quality.
Check Out Some of Our Holiday Reads
An angel for Christmas
-
Heather Graham

When two mysterious strangers appear during the annual MacDougal family Christmas celebration in the Blue Ridge Mountains, squabbling siblings Shayne, Morwenna and Bobbie must band together to fend off the growing danger in the dark woods around them and figure out who they can trust.
A Christmas homecoming : a novel
-
Anne Perry
Publisher:
Ballantine Books

Check Library Catalog
Pub Date:
10/25/2011

ISBN-13:
9780345524638

ISBN-10:
0345524632


Traveling up the Yorkshire coast with her husband and his acting troupe, Caroline, the mother of Charlotte Pitt, anticipates their arrival at the famed fishing village landing sight of Count Dracula in Bram Stoker's tale and develops an awareness about inviting and disallowing evil. By the best-selling author of A Christmas Secret.
1225 Christmas Tree Lane
-
Debbie Macomber
Publisher:
Wheeler Pub.

Check Library Catalog
Pub Date:
10/07/2011

ISBN-13:
9781410440709

ISBN-10:
1410440702

As the holidays approach, Christmas tree farm owner Beth Morehouse finds her life taking some surprising turns when someone leaves a basket filled with puppies on her doorstep, and her daughters invite their dad, her long-divorced husband, Kent, to Cedar Cove in hopes of a mom-and-dad reunion. (romance). Book available.
A lawman's Christmas
-
Linda Lael Miller
When her husband, the town marshal, dies suddenly, 25-year-old Dara Rose Nolan, a seamstress with two young daughters to care for, agrees to a marriage of convenience with the town's new marshal, Clay McKettrick.
The Christmas wedding
-
James Patterson and Richard DiLallo
Publisher:
Little, Brown

Check Library Catalog
Pub Date:
10/17/2011

ISBN-13:
9780316189125

ISBN-10:
031618912X


The New York Times best-selling author teams up with a former advertising creative director to tell the story of Gaby Summerhill, a widow planning a holiday wedding to a groom whose identity remains a surprise to her four children. Simultaneous.
The Christmas note
-
Donna VanLiere
Publisher:
St. Martin's Press

Check Library Catalog
Pub Date:
10/25/2011

ISBN-13:
9780312658960

ISBN-10:
0312658966


Relocating to an apartment with her two children to be closer to her mother, Gretchen offers to help clear out the home of a reclusive neighbor's recently deceased mother and discovers that the neighbor, Melissa, has two siblings and an identity that she never suspected. By the author of The Christmas Hope series.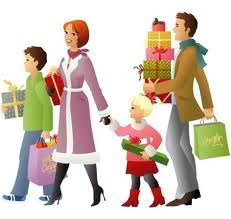 It takes a lot of time to find just the right selections when making your choices for holiday gifts.  Check out these sites to help with your holiday shopping:
One of best parts of the holidays is celebrating them with loved ones at parties.  These websites will give you some great ideas for making those parties memorable.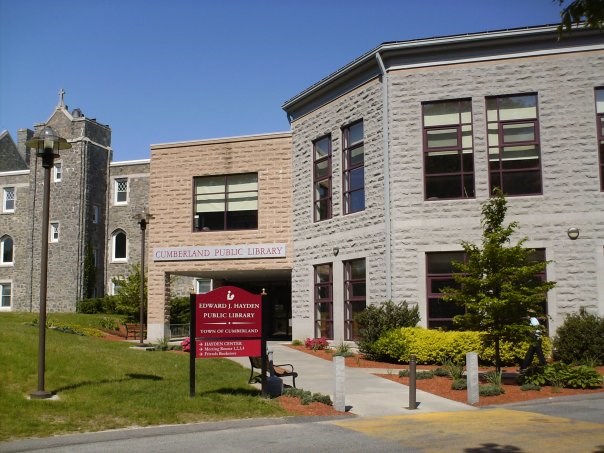 Are you looking for ways to keep up with what is going on a the library?  Don't forget to subscribe to us at the following sites and get direct feeds about all of our important events and news: