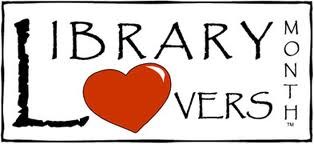 February is National Library Lovers Month.  That seems appropriate since we celebrate our love of so many special people in this month that also contains Valentine's Day. To celebrate, we would like to hear what
you
love about the Cumberland Public Library.  Send us a
tweet on Twitter
or a
comment on Facebook
to share with use what it is that yo love so much about the library.
With Valentine's Day quickly approaching and Spring not too far way, you might be starting to think about flowers.  Here are some great apps for bringing flowers back into your life:
1800Flowers helps users find the prefect, flowers and gifts and exclusive offers for mobile users looking to send presents.
Flower Color Page is the perfect option for those with young people in there life since it provides a series a simple virtual coloring pages of many of our favorite flowers.
Flower Garden allows those of us with brown thumbs to plant virtual seeds and grow healthy flowers that anyone would be proud of.
Mobile Educator: Flowers 101, an app designed by Iowa State University, is a guide that helps everyone from master gardeners to the most novice beginners to identify and learn everything they might want to know about any flower.

ProFlowers lets you choose from beautiful flower arrangements, including roses, tuplips, lilies, orchids, plansts and more.

NOTE: All applications are available through the Apple Store and the Android Market.
Tech Tales from the Cumberland Public Library

The library has a new YouTube channel.  The library is planning on posting videos related to the various services, programs, and resources we have available for public use as well as pieces that highlight the history of the library and the monastery grounds.  Our first video is up and is amateur footage of the monastery taken on March 22, 1950, which is the day after the fire that caused so much damage.  Check out the channel and feel free to share some ideas
about what sorts of videos we should be creating and posting.
The Cumberland Public Library is offering three series of weekly computer workshops for adults. Each series will offer opportunities to learn basic computer skills relating to Microsoft Office software or the use of various free tools available online. The schedule of sessions is as follows:
Tech Mondays at 6:00 pm
February 6 – Microsoft Access

February 13 – Microsoft Excel
 Tech Tuesdays at 10:00 am
February 7 – Microsoft Access
 Web Weekends on Saturdays at 10:00 am
February 4 – Free Downloadable Books

February 18 – Free Online Library Stuff
 Sessions will include an interactive presentation as well as hands-on experience with the highlighted application. Participants are welcome to use the library's computers or they can bring their own laptop from home as long as their machine has the highlighted Microsoft Office programs and are WiFi capable. Those interested in registering for the workshops or to ask questions about the series can call the library at 333-2552 x128 or can email Aaron at acoutu@cumberlandlibrary.org.
Check Out Some Great African American Titles
Publisher:
Penguin Press

Check Library Catalog
Pub Date:
07/05/2011

ISBN-13:
9781594203046

ISBN-10:
1594203040

From the best-selling author of Push and Precious comes another novel, this time featuring Precious' son.
The watery part of the world : a novel
-
Michael Parker
Publisher:
Algonquin Books of Chapel Hill

Check Library Catalog
Pub Date:
04/26/2011

ISBN-13:
9781565126824

ISBN-10:
1565126823

Follows the imagined life of Theodosia Burr, daughter of rogue vice president Aaron Burr, who is captured by pirates and lives out her life on a remote island off the coast of North Carolina, in a novel that also looks at the lives of the family of slaves associated with Theodosia and her 20th-century island descendants. By the author of If You Want Me to Stay.
Tempted by trouble
-
Eric Jerome Dickey
When his promising future is upended by the recession, former Detroit auto industry employee Dmytryk and his wife, Cora, make a morally ambiguous and ultimately violent deal with a ruthless crime boss that ends their marriage and forces Dmytryk to reassess his beliefs. By the author of Dying for Revenge. 200,000 first printing.
The next best thing
-
Deidre Berry
Publisher:
Kensington Pub. Corp.

Check Library Catalog
Pub Date:
04/01/2009

ISBN-13:
9780758238320

ISBN-10:
0758238320

Event coordinator Tori Carter finds her organized world turned upside-down when her fiancé runs off with another woman and she must learn to improvise, let loose, and smarten up to figure out who she is and what she really wants. Original.
Life is short but wide
-
J. California Cooper
Publisher:
Doubleday

Check Library Catalog
Pub Date:
03/24/2009

ISBN-13:
9780385511346

ISBN-10:
0385511345


In the early twentieth century, Irene and Val fall in love in Wideland, and while carving out a home for themselves, they also allow neighbors Bertha and Joseph to build a house and live on their land, and as the families cope with changing times and fortunes, they learn the importance of living one's life boldly and squeezing out every possible moment of joy.
What doesn't kill you : a novel
-
Virginia DeBerry and Donna Grant
Publisher:
Simon & Schuster

Check Library Catalog
Pub Date:
01/06/2009

ISBN-13:
9781416564201

ISBN-10:
1416564209

Finding her carefully controlled life spinning out of control when she is laid off from her high-level job, independent divorcée Tee participates in a scandalous one-night stand, discovers that she is on the brink of bankruptcy, and makes a determined choice to invest in herself. By the authors of Gotta Keep on Tryin'. 60,000 first printing.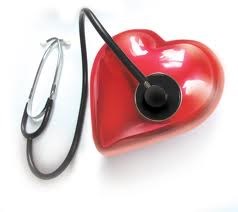 February is National Heart Health Month.  Visit some of these websites to learn ways you can make healthier life choices.
Black History Month is in full swing.  You can learn more about the vibrant contributions African Americans have made to our history with these websites: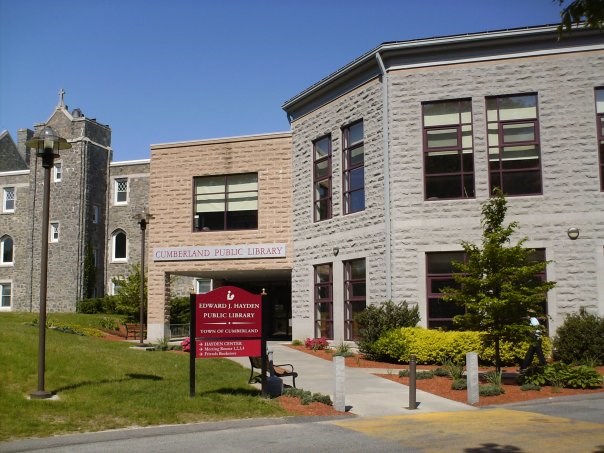 Are you looking for ways to keep up with what is going on a the library?  Don't forget to subscribe to us at the following sites and get direct feeds about all of our important events and news: