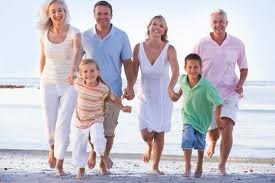 With the start of school just around the corner, summer is coming to a close.  It is time to make the most of those extra hours of freedom to spend time with your loved ones.  Come to the library and take a walk on the trails on the monastery grounds.  Have a picnic or take in a movie with your loved ones.  Add a little friendly competition by playing a game of baseball or golf.  Enjoy a fun library program.  Whatever it is that you choose to do, just enjoy each other's company.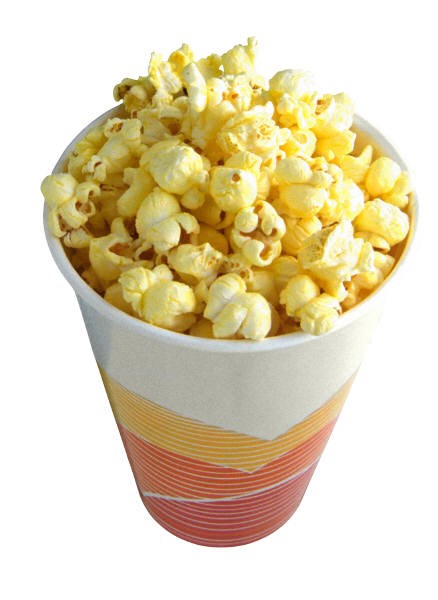 No one will question the fact that theaters are filled with summer blockbusters.  Your mobile device has a number of great apps that will help you with making the best of these sizzling cinema options.  Give some of them a try!
The
Flixster
movie community has apps for iPhone, Android, Palm Pre, BlackBerry and mobile web enabled phones.  If you're not familiar with Flixster, it's a great community for rating movies, getting showtimes, watching trailers, seeing what your friends think of movies, seeing the Rotten Tomatoes score and, on the iPhone and Android apps, managing your
Netflix
queue.
The Internet Movie Database (IMDB) is the greatest source for all sorts of information about movies and television shows.  You can now check out all of that data with an
official mobile app
.
Movies for iPhone
is as a great way to view your movie collection, plus it can use the iPhone camera to scan the UPC code from your DVD or Blu-ray discs. You can even import your existing databases from movie collecting apps like Delicious Library, Collectorz or DVD Profiler.  There are version of the app specifically for your iPad or Android devices.
If you are a fan of the party game SceneIt, you can now take the game on the road with this mobile app! The
Scene it? series
of apps for iPhone and iPad are really fantastic.
Tech Tales from the Cumberland Public Library
Computer Workshops


The Cumberland Public Library is offering three series of weekly computer workshops for adults. Each series will offer opportunities to learn basic computer skills relating to Microsoft Office software or the use of various free tools available online. The schedule of sessions is as follows:
Tech Tuesdays at 10:00 am
August 7 – Microsoft Excel

August 14 – Microsoft Excel 2

August 21 – Microsoft Publisher

August 28 – Microsoft PowerPoint

September 4 – Microsoft Access

September 11 – Facebook

September 18 - Email with Gmail
Tech Thursdays at 6:00 pm
August 2 – Microsoft Word

August 9 – Microsoft Excel

August 16 – Microsoft Excel 2

August 23 – Microsoft Publisher

August 30 – Microsoft PowerPoint

September 6 – Microsoft Access

September 13 - Facebook
Sessions will include an interactive presentation as well as hands-on experience with the highlighted application. Participants are welcome to use the library's computers or they can bring their own laptop from home as long as their machine has the highlighted Microsoft Office programs and are WiFi capable. Those interested in registering for the workshops or to ask questions about the series can call the library at 333-2552 x2 or can email Aaron at acoutu@cumberlandlibrary.org.
Summer Reading and the Library's Nooks
If you are having trouble getting copies of the your summer reading requirements for school, ask about checking out one of our circulating Nook e-book readers.  We can purchase the book you are looking for at the time of checkout, and you can take the book home to read right away.  Just keep in mind that you will only be able to check the Nook out for one week.
Cool Down with These Summer Reads
Secrets of the lost summer
-
Carla Neggers

While restoring a small historic home in the wilderness of the Swift River Valley, Olivia Frost joins her neighbor, Dylan McCaffrey, on a generations-old treasure hunt that reveals a mystery wrapped in a love story. Original. 193,000 first printing.
The summer garden
-
Sherryl Woods
When "Maddening Moira" O'Malley, the woman with whom he had a fling during his Dublin holiday, pays a surprise visit to Chesapeake Shores, Luke O'Brien is unsure if he is ready for a long-term relationship, forcing Moira to do some soul-searching of her own. Original. 467,000 first printing.
The summer house
-
Marcia Willett
Publisher:
Thomas Dunne Books

Check Library Catalog
Pub Date:
06/19/2012

ISBN-13:
9781250003690

ISBN-10:
1250003695


Puzzled by his mother's photograph collection, which reflects elements he does not remember and omit his sister altogether, Matt learns about a much-loved summer cottage before discovering a tragic secret that affected his entire life. By the author of A Week in Winter.
Summer breeze : a novel
-
Nancy Thayer
Publisher:
Ballantine Books

Check Library Catalog
Pub Date:
06/05/2012

ISBN-13:
9780345528711

ISBN-10:
0345528719

House-sitting her aunt's lake cottage in the Berkshires while mending a broken heart, Manhattanite Natalie bonds with a smitten shopkeeper who is caring for an aging parent and a reluctant stay-at-home mom with whom she commiserates over romantic complications. By the best-selling author of Heat Wave. 50,000 first printing.
Summer friends
-
Holly Chamberlin
Publisher:
Kensington Books

Check Library Catalog
Pub Date:
06/28/2011

ISBN-13:
9780758235077

ISBN-10:
0758235070


Returning to Ogunquit, Maine, for an extended visit, successful businesswoman Maggie Weldon reunites with her best friend growing up, native Mainer Delphine Crandall, and together they reflect on their choices and compromises, the girls they were and the women they've become. Original.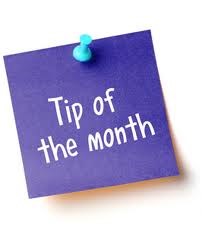 Do you need to have Microsoft Office on your computer, but purchasing it is outside of your budget? Apache Open Office might be just what you are looking for.  It is an open source
 program suite that provides access to word processing,

spreadsheets, presentations, graphics, databases, and more. That means it is free and gives you access to programs that are very similar to those found in Microsoft Office.  Check out the website and download the programs you need!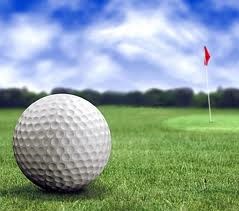 Summer is the perfect season for a round of golf. Did you know that August is National golf month?  If you were interested in learning a bit more about the sport, check out some of these fun sites: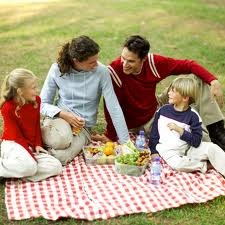 It's also a great time of year to plan a family picnic.  The monastery grounds are a great place to do just that. Check out these great websites to make your picnic perfect:
August 19 is dedicated to the celebration of aviation.  These interesting websites will help you learn a bit more about aviation:
Are you looking for ways to keep up with what is going on a the library?  Don't forget to subscribe to us at the following sites and get direct feeds about all of our important events and news: