Falling Into the Technology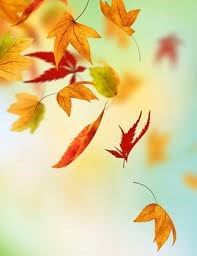 As we settle into the change of seasons, we find that our children are heading back to school, the weather is cooling, and the leaves are changing colors.  If you are looking for some great ways to make this season special, we are hoping these ideas for some online fun will do just that.
Yankee Magazine Goes Mobile
If you are looking to keep track of the best places for leaf-peeping in New England, you should download Yankee's new app called Leaf Peepr, which is free and downloadable for iPhones and Droids. Users can check color status by region or zip code and will find all sorts of interesting, interactive elements like the ability to upload new reports and photo's to YankeeFoliage.com's fall foliage map. Leaf color on the Leaf Peepr app is coded as green, turning, moderate, peak, fading, and gone.
Bask in the Beauty of Falling Leaves
If you don't have the drive for those journies through New England's back roads, you can always have a little fun with autumn's leaves with Autumn Free by nodeflexion. com.  Now imagine you can take this autumn day with you, everywhere you want, wherever you go. In your pocket, on your iPhone or iPod Touch.
Search for Farmers' Markets
If you are looking for local produce to spice up your cooking, Locavore is just the app for you.  You can search for local farmers' markets, find seasonal recipes using your favorite ingredients, and support local food producers.
Harvest at Just the Right Time
Having a hard time remembering all those clever fruit and vegetable selection tips when standing in the produce aisle? That's what Harvest is all about.Whether it's knocking on watermelons, smelling pineapples, squeezing avocados, or examining the color of peaches, you'll know the best approach.
Tech Tales from the Cumberland Public Library

The library has a new Technology Coordinator.  Aaron Coutu comes to us after working at the Greenville Public Library for 12 years as a young adult specialist.   He is hoping to start presenting computer classes on various programs and even offer some opportunities for some on-on-one instruction.  If you have any ideas for possible class topics or would like to schedule time for some one-on-one training, just drop him an email at
acoutu@cumberlandlibrary.org
.  He would be happy to hear from you.
If you are looking for some great websites you can use to make the most of the season, take a look at some of these:
It's also back-to-school time.  If you are looking for some great advice to make the transition back easier, check out these great sites: