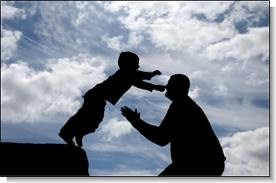 In June, we celebrate the roles that fatherhood can play in our lives.  Father's Day is on the third Sunday of June. It celebrates the contribution that fathers and father figures make for their children's lives. Its origins may lie in a memorial service held for a large group of men, many of them fathers, who were killed in a mining accident in Monongah, West Virginia, in 1907.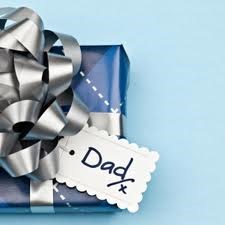 What better way could there be to celebrate Father's Day than to help dad with filling his day with fun pursuit. These apps would be a great way to do just that:
FanFinder
will locate the closet sports bars. Select your favorite sports team and shake the application to find bars catering to your fellow-fans. Then just tap the screen to get the bar location, phone number and directions. 
GasCubby
can track gas mileage and vehicle upkeep by entering the price per gallon, total gallons used, and overall cost.  The app calculates the trip's miles per gallon and overall efficiency.  Chart this information over time to see where money is being wasted or saved and email the data to your home computer to set up reminders for regular maintenance appointments.
GolfCard
keeps track of scores and analyzes trends in a player's game by comparing it to previous rounds.  Find local greens with the GPS range finder and track ball distance too. When the round is over, he can email his scores to everyone he just played with or upload them to the golf social networking site,
Oobgolf.com
.
GrillGuide
can help make that cookout just perfect. You can measure the thickness of a chicken breast or rib eye steak with the digital ruler, and then look up how long the meat should be grilled for and at what temperature. There are ninety-five foods on file including ground lamb, salmon and even fennel and pumpkin.
iHandyCarpenter
comes complete with five different tools that fit in the palm of your hand.  Use the bubble level to verify if your floor tile installations are flat or recently hung pictures are remotely even, and try out the protractor for planning bathroom renovations and roofing projects.
NOTE: All applications are available through the Apple Store or the Android Markeplace.
Tech Tales from the Cumberland Public Library

Do you have trouble finding the next book to read?  You should check out Novelist, an easy-to-use online resource that allows you to look up some of your favorite books or authors and get suggestions for readalikes.  Novelist is also great in helping you find out the order of books in various book series.  If you would like to check it out and see how it can help you with finding your next book, just visit  http://www.cumberlandlibrary.org/virtual_library.html.  All you need is your library card so you can log in to the tool.
The Summer of Superheroes
Looking over the list of films that are planned to be released this summer, there can be no question that superheroes will be a big part of the action.  If the silver screen is not providing you with enough of them, check out some of these great novels:
The amazing adventures of Kavalier and Clay : a novel
-
Michael Chabon
Publisher:
Random House

Check Library Catalog
Pub Date:
09/01/2000

ISBN-13:
9780679450047

ISBN-10:
0679450041

In 1939 New York City, Joe Kavalier, a refugee from Hitler's Prague, joins forces with his Brooklyn-born cousin, Sammy Clay, to create comic-book superheroes inspired by their own fantasies, fears, and dreams. By the author of Wonder Boys and The Mysteries of Pittsburgh. 40,000 first printing.
From the notebooks of Doctor Brain
-
Minister Faust

After defeating all of their enemies in a global battle in the 1980s, the Fantastic Order of Justice, Earth's most powerful--and dysfunctional--team of super heroes, finds itself adrift in a peaceful world without super villains and without purpose, until Dr. Evan Brain-Silverman is enlisted to help save them from themselves. Original. 20,000 first printing.
Kingdom come
-
Elliot S. Maggin, Mark Waid and Alex Ross
Batman, Superman, and Wonder Woman confront a new generation of villains and a world spinning out of control as the planet hurtles toward the final apocalypse at the turn of the twenty-first century.
Soon I will be invincible
-
Austin Grossman
Publisher:
Pantheon Books

Check Library Catalog
Pub Date:
06/05/2007

ISBN-13:
9780375424861

ISBN-10:
0375424865


When Doctor Impossible, an evil genius, mad scientist, time-traveler, and ambitious wannabe world dominator, escapes from prison and launches a new plot to seize control of the world, Fatale, a woman built by the NSA to be the next generation of weaponry, joins a group of misfit superheroes in their quest to destroy Doctor Impossible. A first novel. 50,000 first printing.
Super-Folks
-
Robert Mayer
Publisher:
St Martins Pr

Check Library Catalog
Pub Date:
02/14/2005

ISBN-13:
9780312339920

ISBN-10:
0312339925


Years after retiring to the suburbs to get married and live a "normal" life, former superhero David Brinkley is suffering from a serious mid-life crisis and gradual failure of his super powers, but with New York City on the brink of chaos and all the other superheroes either dead or missing, it is up to him come to the rescue. Reprint. 15,000 first printing.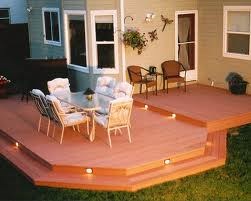 Now that summer is settling in, you might be considering ways that you could redesign some of your outdoor spaces.  Here are some websites to help you build or redesign a deck: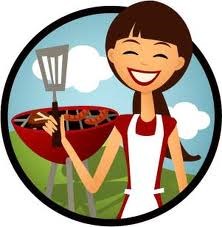 Once your outdoor space is perfect, you probably want to entertain on your new deck.  Food is always a must when having friends and family over.  Check out some of these great sites for some summer recipe ideas: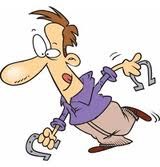 Since you already have friends and family over, you might want to have some fun activities and yard games to help make sure they have fun.  Check out some of these ideas: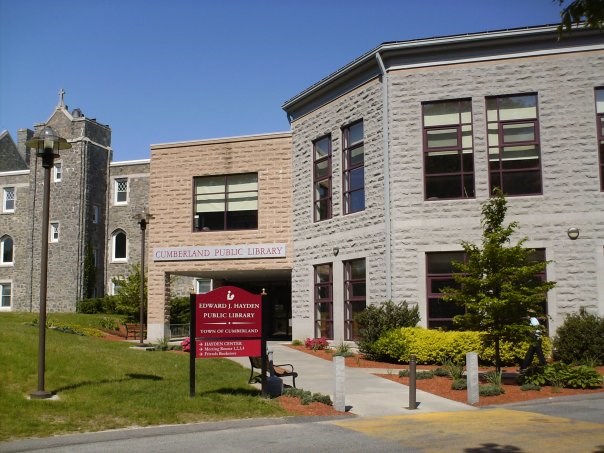 Are you looking for ways to keep up with what is going on a the library?  Don't forget to subscribe to us at the following sites and get direct feeds about all of our important events and news: